It's no secret: there's nothing better than a weekend on the Coast.
Whether you're someone who likes to pack as much action into the weekend as possible or take time out for yourself, we've put together the itinerary below to show you just a few of the things our beautiful home has to offer. Ready for the weekend? Check availability here or upcoming locals events here.
Cocktails at Lord Ashley Bar & Lounge
When: Friday evening
Step out of the office and onto the open road. Your holiday starts now. Crowne Plaza Terrigal Pacific is a 90-minute drive north of Sydney – close enough to make a weekend trip worthwhile, but far enough to truly feel like you're on holiday.
Once you've arrived at the hotel and checked in to your room, head straight to the ultra-stylish Lord Ashley Lounge for one of its famous cocktails, and toast the start of your mini break. Try a Bloody Sparkling Shiraz for something a little different – a mix of Four Pillars Gin, sparkling shiraz and fresh plum over ice. It's the perfect celebratory refreshment.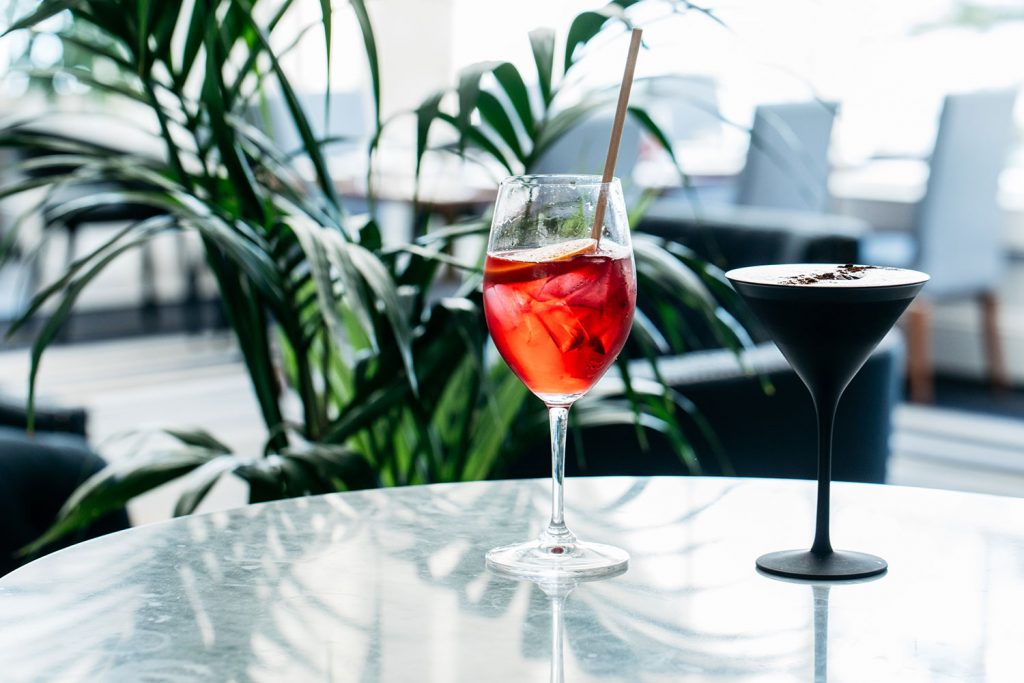 Buffet Breakfast
When: Saturday & Sunday morning
Crowne Plaza's buffet breakfast is hugely popular amongst locals, and for good reason. Gorge yourself on the house bircher muesli, fresh pastries, fruit or eggs benedict and enjoy floor to ceiling views over the gorgeous Terrigal Beach as you contemplate the day ahead.
Hit the beach
When: Saturday morning
There's no shortage of stunning beaches on the Central Coast, and one of the best of the lot is right on our doorstep. Terrigal Beach is an icon of the Coast and a hub of activity during the warmer months. Lay out the beach towel and take some time for yourself, or enjoy a refreshing dip between the flags. For the action-inclined, consider taking a surf lesson with the experts from the Central Coast Surf Academy, who operate in locations all over the Coast (including Terrigal) and cater to a variety of levels.
After somewhere a little quieter? Walk north along the beach towards Wamberal or, better yet, take a 10-minute drive to the delightful Spoon Bay, where you'll feel a million miles away.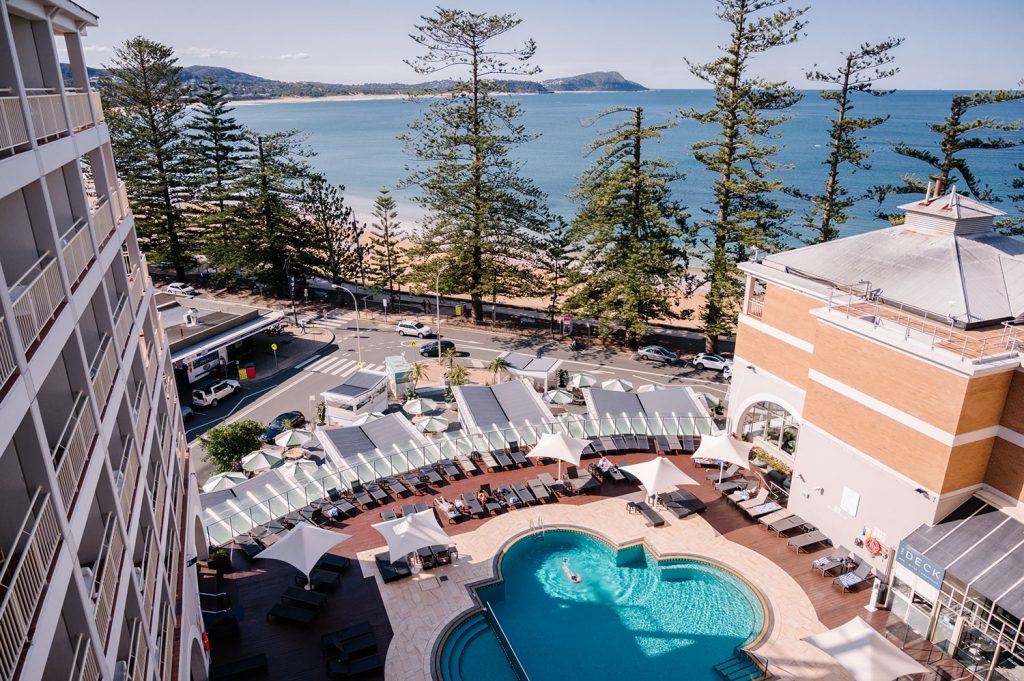 Picnic at The Haven
When: Saturday lunchtime
The newly-constructed Terrigal Boardwalk connects the beach to The Haven, a protected cove at the south end of Terrigal, with picturesque views over the coastline to the north. It's a superb spot for lunch, and although there are several cafes and restaurants around, there's nothing quite like a picnic on the sand with the wind in your hair. If you don't have supplies, you need not worry. Cove Café (at the end of the Boardwalk) offers a range of deluxe picnic hampers, including a seafood variety with Australian tiger prawns, oysters, gourmet ice cream, a bottle of wine, and a few other bits and pieces. Every hamper is immaculately packed, complete with picnic blanket, glasses and utensils.
Follow your meal with a brisk walk up The Skillion, a dramatic rocky headland with one of the best ocean look-outs on the Coast.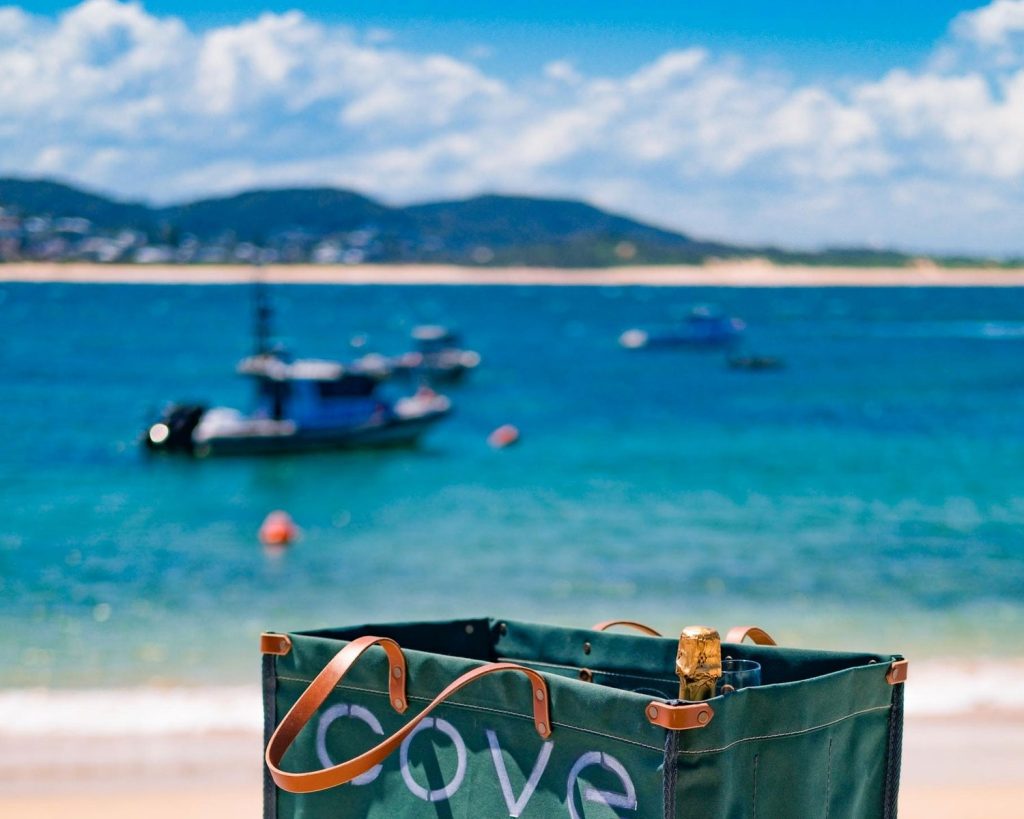 Explore the Makers Trail
When: Saturday afternoon
You could easily dedicate the entire weekend to exploring the Makers Trail, a network of eight boutique artisans and producers in the region. If you're pressed for time, we suggest choosing just one – whether that's sipping on a cold schooner of Tropical Pale Ale at the nearby 6 String Brewing Co., satisfying your sweet tooth at the Chocolate Factory Gosford ('the sweetest place on the Central Coast') or salivating over a gin cheddar or creamy goat fetta at the Little Creek Cheese Factory in Wyong. Perhaps our favourite of the lot is the beautiful Firescreek Botanical Winery in Holgate (10 minutes away), which produces up to 25 different wines at any given time, made from any of the 30 species of fruit and 40 species of roses and countless other botanicals grown on site.
There are several experiences available to pre-book (including a chocolate and wine pairing session!), though guests are also welcome to simply show up at the Cellar Door for a free tasting. Your taste buds will thank you.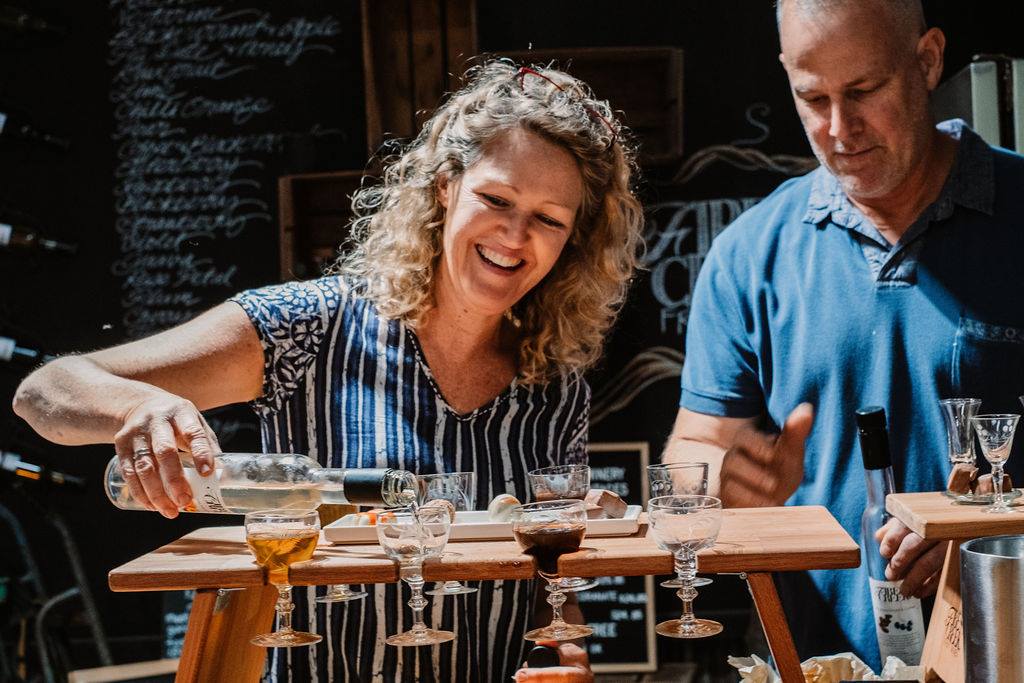 Relax by the pool
When: Saturday afternoon / early evening
It's been a busy day, and you deserve some time to relax. Swing by Crowne Plaza's temperature-controlled pool for a leisurely swim, or soak up the late afternoon rays from your deck chair. The pool deck is open until 8pm every day, and with uninterrupted views over the beach, there's no better place to wind down as the light slowly fades and the mercury dips.
Embrace Terrigal's thriving dining scene
When: Saturday night
There's no need to head far for dinner, with a thriving Terrigal dining scene and options to suit virtually any taste or budget. Naturally, we recommend the Award-winning Seasalt Restaurant on 1st floor of the hotel, which is known for its exquisite seasonal menus that hero the freshest local produce. Other options include hatted restaurant Yellowtail, led by Queensland-born chef Scott Price, or the wonderful L'isle de France, which blends classical French cooking with flavours of Africa and Asia.
After something simple? A stroll down to Terrigal Beach Fish and Chip co never disappoints.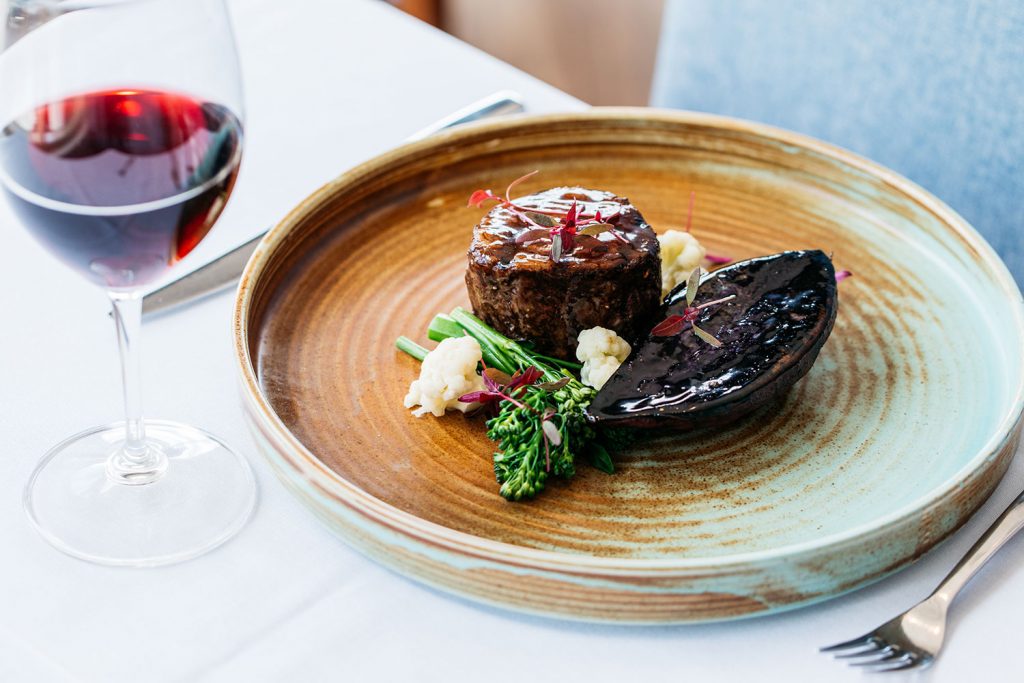 Coffee on your private balcony
When: Early Sunday morning
Every room at Crowne Plaza Terrigal Pacific comes with its own private balcony, and we recommend you make the most of it. Catch the most peaceful hours of the day with a coffee in hand as the sun makes its way above the horizon. Make your own using the capsule coffee machine in your room, or order your favourite barista-made brew from the room service menu (available from 7am).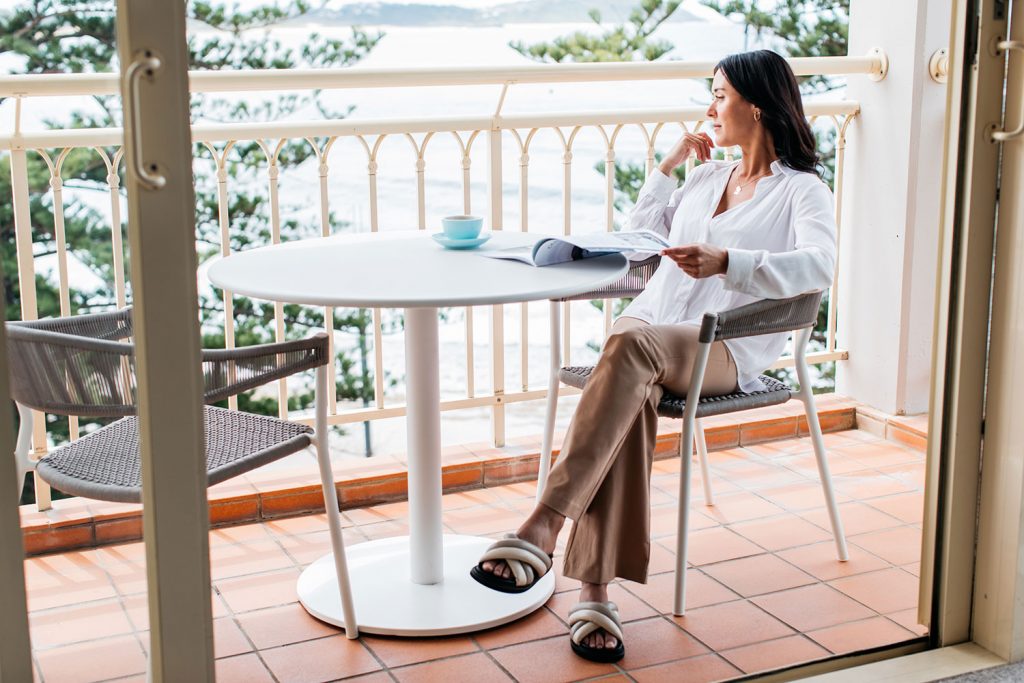 Take a walk in one of the Coast's stunning national parks
When: Sunday morning
Bounded by lush national parks, rainforest hinterland and a spectacular coastline, the Central Coast is a dream for lovers of the outdoors. With some of the best spots only accessible by foot, it's no surprise that the area has become a hiking haven – though there are plenty of short walks offering 5* vistas, crystal clear waterfalls and secret beaches to choose from too.
If we had to choose a favourite – not an easy task – we'd have to go with the Bouddi Coastal walk, simply because it has captures the best of everything: shady rainforests trails, picture-perfect beaches and secluded bays, an old shipwreck, epic views, whale watching opps (May–November) and great cafes on either end.
Hit the trails in the morning, before it gets too hot, and work up an appetite for lunch…
Lunch and live music at Terrigal Beach House
When: Sunday afternoon
With a 1pm late check-out (courtesy of our Weekender package), there's plenty of time to catch lunch before your departure; however, if you'd like to prolong the adventure, simply leave your bags with our reception team and head downstairs to Terrigal Beach House. "Sunday Funkday" is fast becoming an institution on the Coast, with fresh seafood, beach views, flowing drinks, dancing and … you guessed it … funky tunes from some of the top local acts. For the best experience, book a table under one of the cabanas on the Beach Terrace for a lavish seafood lunch, then kick on for the live music and party vibes.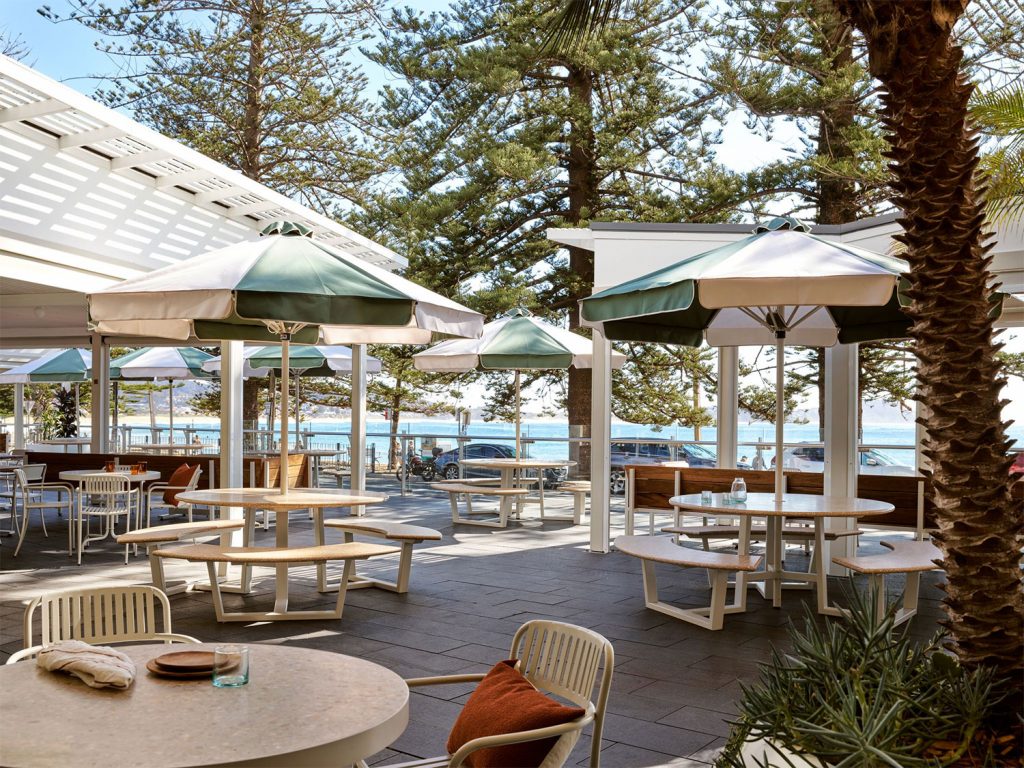 Stop by the 'Shellar Door' for a coastal souvenir
When: On the way home
If you're no too caught up in the music at Terrigal Beach House, there may be time for a short detour on the way home if you're heading south on the M1. For the ultimate coastal souvenir, stop by the wonderfully-named Shellar Door at the Broken Bay Peal Farm at Mooney Mooney, where you can browse their collection of pearl jewelry. Visitors to Broken Bay Peal Farm can also learn about oyster farming or even book a scenic cruise along the Hawkesbury to visit their pearl oyster lease. Check their hours here.
Ready to spend a weekend in Terrigal? Learn more about our Weekender Package or check availability here.