Next stop on the Central Coast Makers Trail: Chocolate Factory Gosford
Whether you have a few hours or an entire weekend to explore, the Central Coast Makers Trail is the perfect adventure. This self-indulgent food and drink discovery trail will thrill you with new sensations and behind-the-scenes experiences. Meet skilled artisans and award-winning providores. Enjoy gourmet tastings, voyages of discovery and hands-on epicurean delight. The Central Coast's hidden gems are a secret no more.
---
It's often talked about as "the sweetest place on the Central Coast", however Chocolate Factory Gosford's origins were actually on the high streets of Sydney. Bon Bon Fine Chocolate's store manager Andrew, a passionate chocolate lover, built up the iconic brand in Double Bay before opening retail stores in Sydney's Queen Victoria Building and Strand Arcade. In 2015, he moved manufacturing to the Gosford, joining sister businesses Nougat Limar & The Sydney Marshmallow Company at the ultra-modern 2,000 square metre facility – which quickly became known amongst locals as "The Factory". In 2018, Andrew opened a rustic retail shop and café alongside the production facility, the official birth of The Chocolate & Nougat Factory Gosford.
Crowne Plaza Terrigal Pacific caught up with national sales and marketing manager Luke Berenice for a quick chat on the inspiration behind the operation, and to hear about some of her favourite local spots on the Central Coast.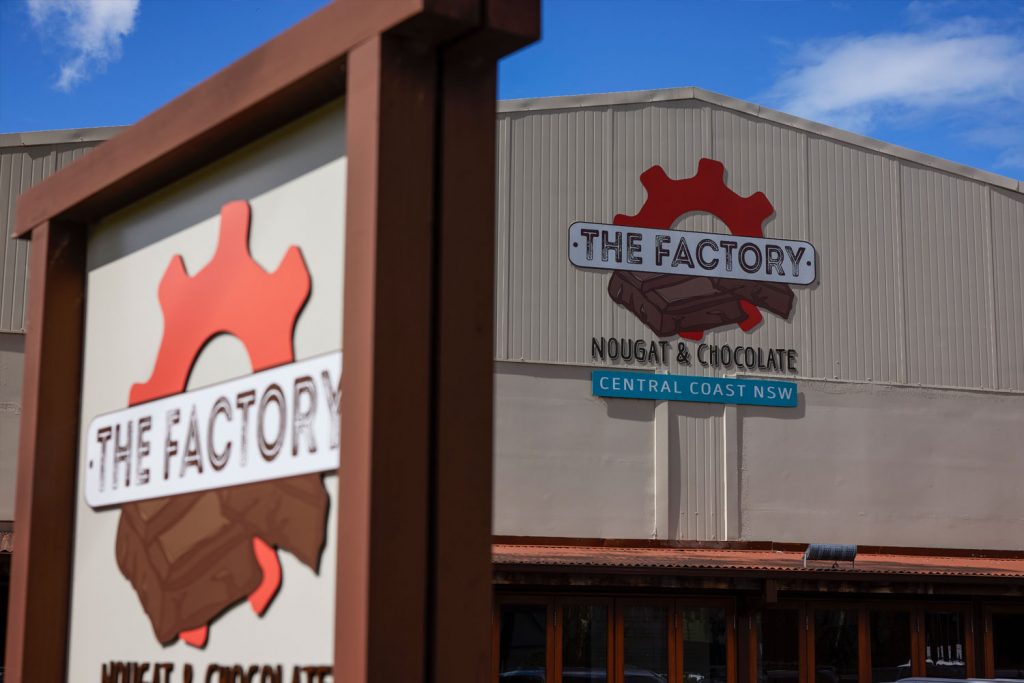 Tell us about Chocolate Factory Gosford, and give us a suggestion for someone experiencing it for the first time
It is very rare in Australia for a manufacturer to carry out the whole production process in house. When visitors see a product's journey from raw ingredients to a finished nougat, marshmallow or a chocolate bar, they feel an emotional connection and learn something new about our products and business.
Tell us more about your new 'Create-a-bar' experience
Visitors can now create their own unique chocolate bar at our new Create-a-Bar experience. Customers pick a chocolate type from milk, dark or caramel.
Chocolate is then poured into a 'factory' mould, customers then choose from a myriad of over 30 toppings to top their chocolate bar to create their very own unique flavour.
After fifteen minutes cooling, their personal creation will be boxed ready to take home and enjoyed.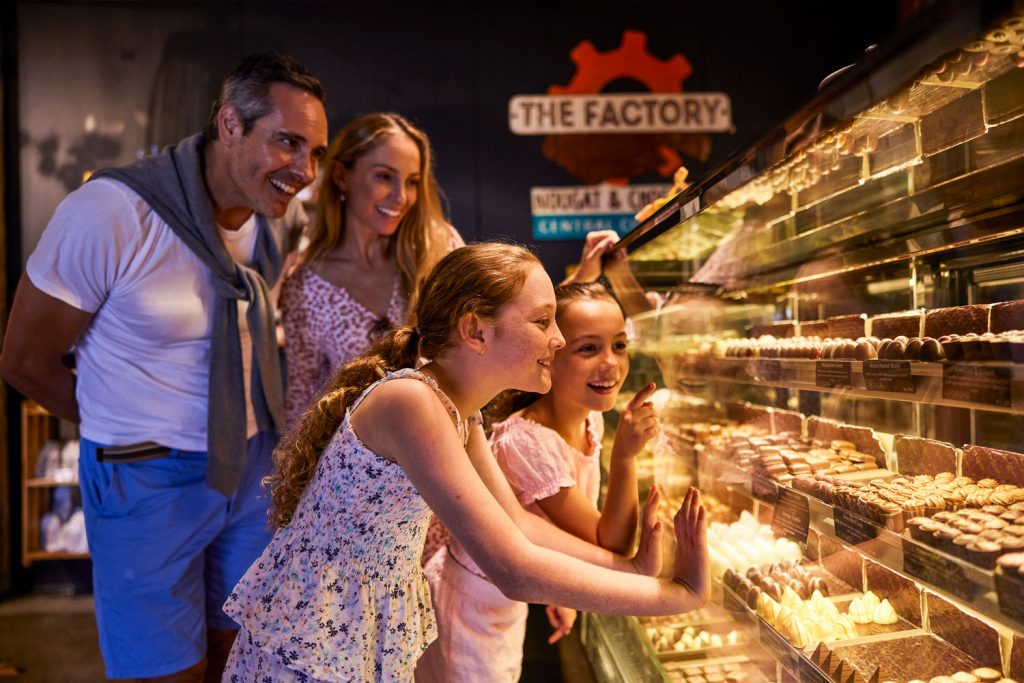 What is it about the Central Coast that makes it a great base for independent makers and creators?
The Central Coast is only an hour away from Sydney, and it is a nice relaxing break away from all the hustle and bustle. It is a picturesque part of Australia with amazing beaches, stunning coastline and great food experiences. There is also a wonderful business community on the Central Coast who support each other.
The Central Coast is a great place to live and work. It's relaxing, but there is also plenty to do. Producers on the Central Coast form good relationships with local people and visitors spanning along the East Coast of Australia. For example, The Factory has evolved into a place for locals and tourists to catch up and socialise, with relaxing and rustic vibes.
When producers feel the love from the local community, it inspires us to create new products and experiences.
Of the other stops on the Central Coast Makers Trail, which is your favourite and why?
I would have to say Firescreek Winery. Tucked away from all the commotion, it feels like a little getaway. The gardens and surroundings are absolutely beautiful and Nadia (owner) always makes people feel welcome.
How would you spend a perfect day on the Coast?
We enjoy hiring a boat and going fishing whilst exploring Brisbane Waters. We also enjoy hiking in the very many National Parks on the Central Coast or relaxing in the Japanese Gardens.
The Central Coast has all the vibes, appeal and activities of other interstate destinations, but it's right on our doorstep and only an hour from Sydney.
Tell us something about the Central Coast that first-time visitors might not realise
The Central Coast is its own best kept secret. People are unaware how much there is to do on the Central Coast. There's a lovely array of attractions, eateries and destination where you can easily spend a week on holiday here with plenty to experience and see. Nature is all around us from our stunning beaches to our national parks.
Your favourite:
Beach: Avoca Beach
Cafe: The Boy & the Rose
Restaurant: The Grand Pavilion
Attraction: Mount Penang Gardens
Shop: Narara Valley Nursery
Walk: Bouddi Coastal Walk
Activity for a rainy day: Kartatak Raceway
More information
To learn more about Chocolate Factory Gosford visit centralcoastmakerstrail.com.au/makers/chocolate-factory-gosford
Address: 6 Jusfrute Dr, West Gosford
Phone: +61 2 4322 2244
To book your stay with Crowne Plaza Terrigal Pacific and get your adventures on the Central Coast Makers Trail started, call our reservations team on (02) 4384 9113 or check availability online.