Next stop on the Central Coast Makers Trail: Sydney Oyster Farm Tours
Whether you have a few hours or an entire weekend to explore, the Central Coast Makers Trail is the perfect adventure. This self-indulgent food and drink discovery trail will thrill you with new sensations and behind-the-scenes experiences. Meet skilled artisans and award-winning providores. Enjoy gourmet tastings, voyages of discovery and hands-on epicurean delight. The Central Coast's hidden gems are a secret no more.
---
Sheridan Beaumont is a multi-talented entrepreneur and med student (now in her final year), who has been helping her dad run the family's oyster farm for the last 17 years. After years fielding requests from her friends to visit the oyster farm, she had a lightbulb moment and decided that the experience would have major appeal as a tourism attraction – leading to the birth of Sydney Oyster Farm Tours.
Sheridan was also the creative mind behind one of the Coast's most Instagrammable visitor activities, with the creation of New South South Wales' first ever in-water dining experience.
Crowne Plaza Terrigal Pacific caught up with Sheridan for a quick chat on the inspiration behind Sydney Oyster Farm Tours, and to hear about some of her favourite local spots on the Central Coast.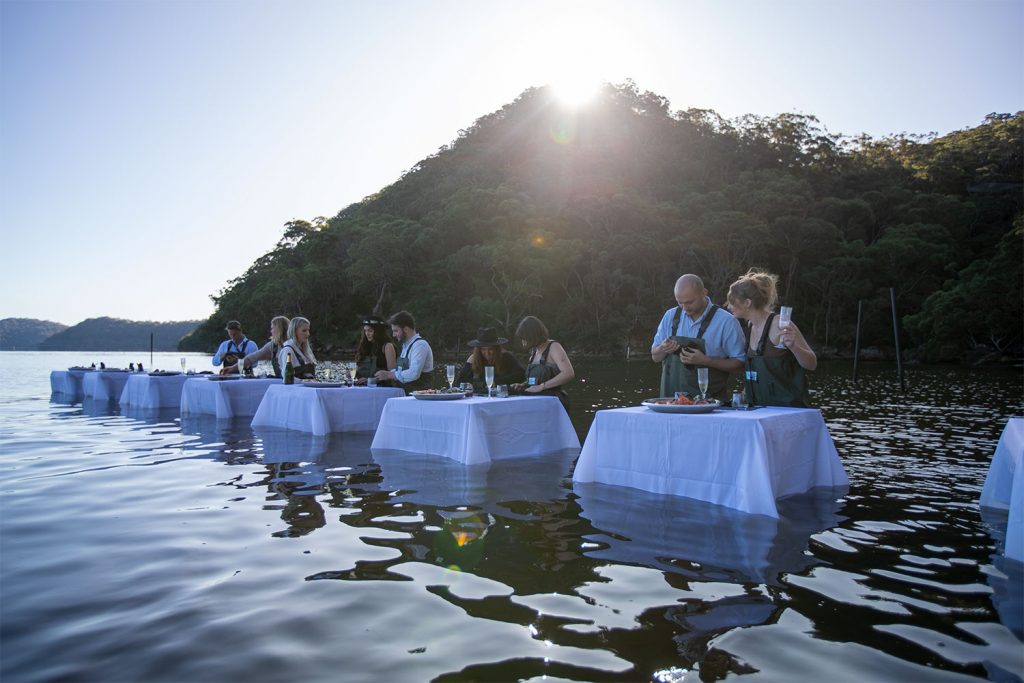 Tell us about Sydney Oyster Farm Tours, and give us a suggestion for someone experiencing it for the first time
We offer a unique in water dining experience which is a first for NSW, and we take people to our farm and get them to open the freshest oyster they have ever had.
What was the inspiration behind your in-water dining experience?
The actual truth is that I had another company mimic my website, logo and branding, so I decided to create a unique product that would differentiate me from the crowd.
What is it about the Central Coast that makes it a great base for independent makers and creators?
The Central Coast is close to Sydney but far away enough that the natural environment is pristine.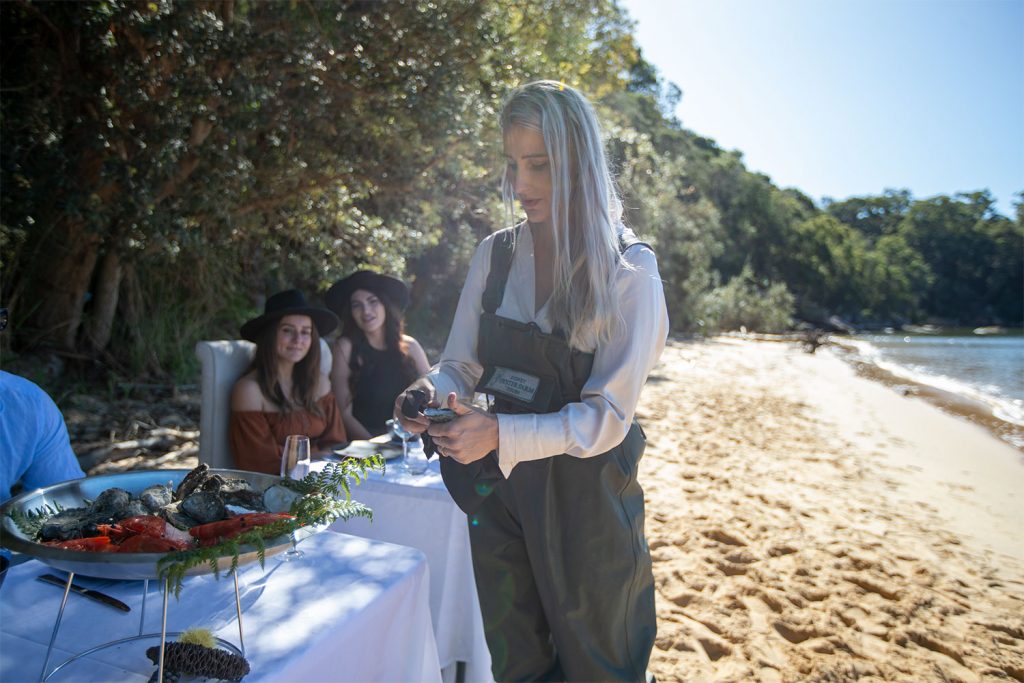 Of the other stops on the Central Coast Makers Trail, which is your favourite and why?
I'm a huge fan of Firescreek Botanical Winery. Nadia [owner and wine maker] is lovely.
How would you spend a perfect day on the Coast?
A swim at the beach followed by freshly opened oysters and seafood for lunch.
Tell us something about the Central Coast that first-time visitors might not realise
It really is very close, just a short drive (90-minute drive) from the Sydney CBD.
Your favourite:
Beach: Terrigal
Attraction: Girri Girra Aboriginal experiences
More information
To learn more about Sydney Oyster Farm Tours visit centralcoastmakerstrail.com.au/makers/sydney-oyster-farm-tours
Address: 1420 Pacific Highway, Brooklyn
Phone: +61 402 686 267
To book your stay with Crowne Plaza Terrigal Pacific and get your adventures on the Central Coast Makers Trail started, call our reservations team on (02) 4384 9113 or check availability online.