We all know breakfast is the most important meal of the day, so we're embracing its time in the spotlight—especially up here on the Central Coast, where the cafe culture pairs perfectly with the epic scenery, thriving communities and beautiful walks. Giving our big city neighbours a run for their money, the Central Coast's best breakfast spots may range from cute and classy to (very) quirky and everything in between, but they all have one thing in common: great food—oh, and great coffee. Okay, well maybe two things.
So, whether you're an early riser or a laidback bruncher, if you're lucky enough to live here or you're just visiting, here's everything you need to know about the best breakfast spots on the Central Coast. We hope you're hungry!
1 – Seasalt Buffet, Crowne Plaza Terrigal Pacific
Honestly, is there anything better than a buffet breakfast? Especially when it's in a stunning spot overlooking the ocean, there's a heap of deluxe options like the house bircher muesli, pastries or eggs benedict AND there's an awesome discount for Central Coast residents?! Yeah, no, we don't think so either.
Located upstairs at the Crowne Plaza Terrigal, Seasalt opens at 6.30 am so you can grab a side of surf and sunrise with your barista-made coffee and then go to town on the all you can eat breakfast. You could even squeeze it in before work—or just treat yourself to a night here and spend the rest of the day relaxing by the pool. Talk about an epic staycation!
Seasalt Restaurant, Crowne Plaza Terrigal, Pine Tree Lane, Terrigal
2 – Like Minds, Avoca Beach
We love everything about Like Minds in Avoca, an awesome upcycled corner store serving the community with great breakfast and great coffee, farmers markets, pop-up food stalls, workshops, artisan goods and an amazing zero-waste sustainable ethos. Their food is all locally sourced—sometimes even right from their garden—and the house-made mustards, pickles, jams and chutneys are divine.
Like Minds, 352 The Round Drive, Avoca Beach
3 – Breakfast with the Alpacas, Iris Lodge, Jilliby
You might have to BYO bananas and carrots to this breakfast spot, but it's worth it, trust us. A special weekend/school holiday treat for all animal lovers, Iris Lodge's Breakfast with the Alpacas experience is one of the best breakfasts on the Central Coast—and definitely the most unique. While the 70 super cute alpacas here steal the show, the breakfast is pretty good too, with bacon and egg sandwiches, cereals, fruit, muffins and more. They also have veggie, vegan and gluten-free alternatives and tea and coffee for everyone.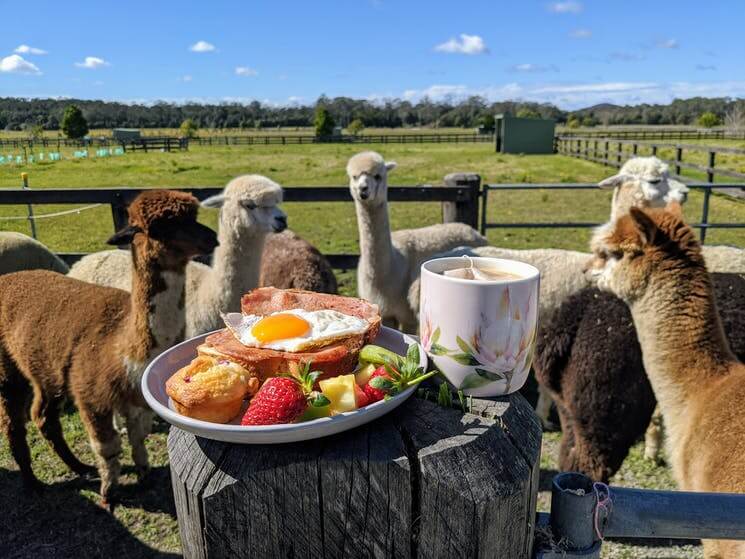 Iris Lodge, 33 Dunks Lane, Jilliby
4 – The Green Tangerine, Long Jetty
The Green Tangerine is not only fun to say, it's also a great spot for breakfast on the Central Coast. A comforting yet quirky cross between an artisan bakery and a friendly cafe, the food is delectable, the sourdough and pastries are on point—trust us, you won't want to leave without an extra loaf and a croissant or two—and the coffee is as good as it gets.
While the menu is all pretty great, the Avo Bravado is extra special. A real Aussie twist on the classic avo toast, it comes with cashew pesto, lemon pepper avocado, Danish feta, dukkha and beetroot labneh. Yum!
The Green Tangerine, 393 The Entrance Road, Long Jetty
5 – Bellyfish, Terrigal
One of the earliest-opening breakfast spots on the Central Coast, Bellyfish in Terrigal is a spot for the early birds, who will definitely get the worm—or their pick of this awesome breakfast menu. Serving up great food and great views over the ocean from 5 am to 2 pm every day, everything here feels like it's a winner: the Best Ever B+E Roll might be the best one we've ever had (we're a sucker for hashbrowns in breakfast rolls), and the Tempura Zucchini Flower—with or without the gin-cured salmon—is decadent and delicious in all the best ways.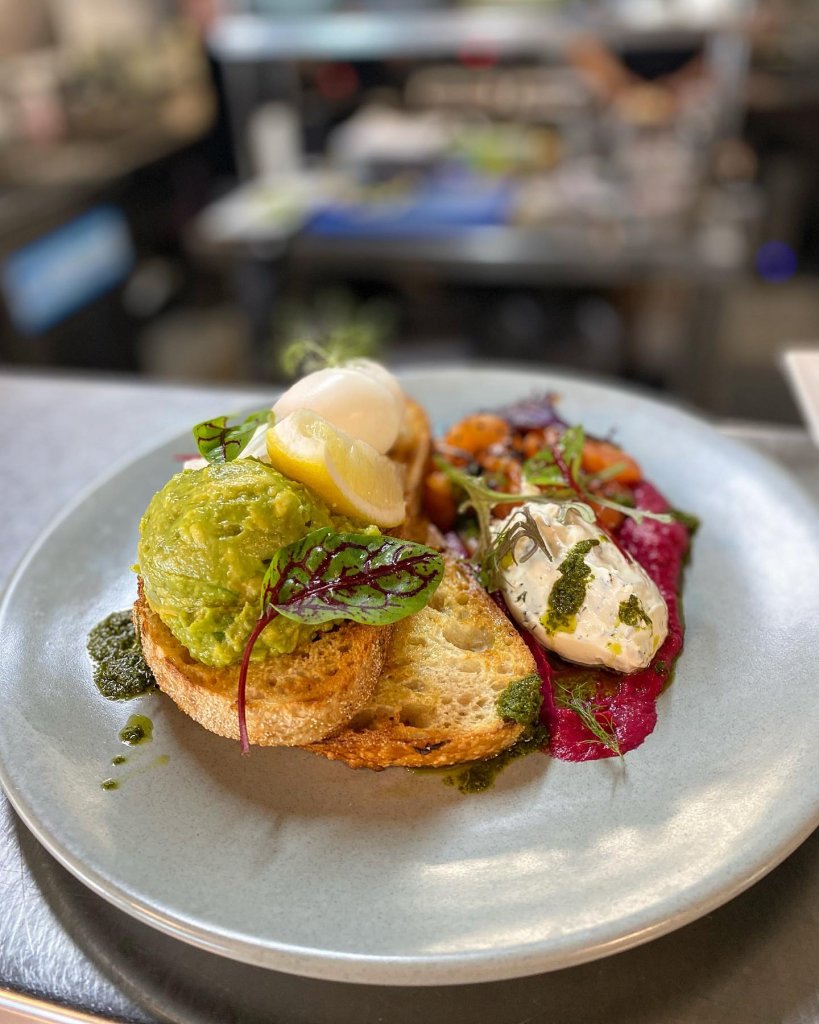 Bellyfish, 112 Terrigal Esplanade, Terrigal
6 – Point Cafe, Avoca Beach
Fancy breakfast by the beach? A brew with a view? Pairing a delicious all-day breakfast menu with glorious vistas over Avoca Beach, Point Cafe ticks all the boxes for a lovely brunch on the Central Coast. Offering plenty of good vego and gluten-free options, the menu is full of variety—like the Marrakech Breakfast and the Apple Pie French Toast—though we're a sucker for the Point Break Burger for a post morning swim pick-me-up.
Point Cafe, 10 Vine Street, Avoca Beach
7 – Two Birds Gallery Cafe, Toowoon Bay
Walking into this super cute and quirky spot in Toowoon Bay might feel a bit like walking into a stylish version of your grandma's house, but the food and coffee is probably better (sorry, grandma!) A lovely friendly Central Coast breakfast and brunch spot, the Blue Jay corn fritters are basically the best thing ever, the coffee is on point and we especially love the gallery side of things with heaps of great gifts and art, most of which is made by talented locals.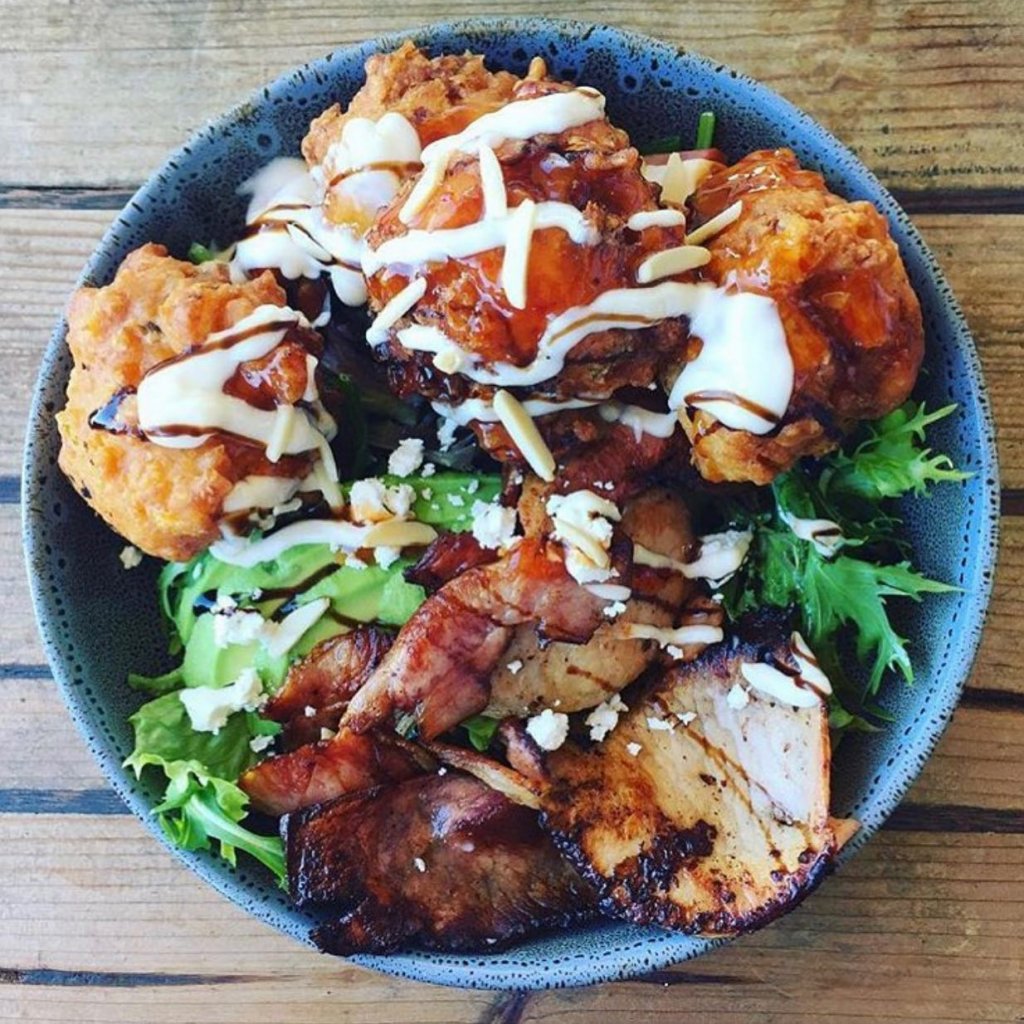 Two Birds Gallery Cafe, 104 Pacific St, Toowoon Bay
8 – Bamboo Buddha Cafe & Nursery, Holgate
A lush oasis in the heart of the Central Coast, Bamboo Buddha offers more than just a nourishing breakfast—this is a spot for nourishing the soul. The closest thing you can get to tropical island vibes on the Central Coast, the tables are tucked away in hidden nooks in the garden, while shady walkways flit between bamboo groves and fish ponds. The food here is all vegetarian or vegan, made with love, local organic ingredients and plenty of variety to suit every palette.
Bamboo Buddha Cafe & Nursery, 221 Wattle Tree Road, Holgate
9 – Island Time Espresso Bar, Terrigal
Overlooking the beautiful Terrigal Beach, Island Time Espresso Bar is the place to go on the Central Coast for brunch bowls—acai bowls, Mexican breaky bowls, green bowls, poke bowls… Well, technically poke bowls are probably lunch food, but this is one of those places where lunch for breakfast and breakfast for lunch is a good thing. Tacos and a burger for breakfast? Sure!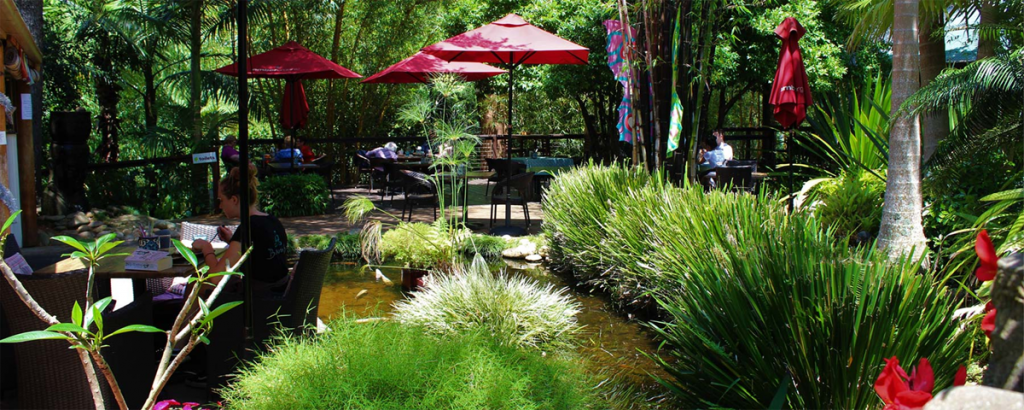 While the acai bowls are probably the best on the Central Coast, if you're hungry you can't go wrong with the Big Kahuna—a full fry up with chorizo, halloumi and avocado. Mmmmm, now that's a tasty breakfast!
Island Time Espresso Bar, 104 Terrigal Esplanade, Terrigal
10 – The Fat Goose, Killcare
Sitting pretty on Hardys Bay, The Fat Goose is a popular family-run affair offering amazing in-house baked goods and pastries (including gluten-free loaves.) Loved by locals and visitors alike, The Fat Goose's menu is both classic and classy, and they have delicious take-home options for dinner too, so you can kill two birds with one stone (sorry, had to be done!) While everything is pretty great, you can't go wrong with the eggs benny with double smoked leg ham or the Canadian French toast —they call it The Lifesaver for a reason!
View this post on Instagram
The Fat Goose, Shop 3, Killcare Road, Hardys Bay
11 – The Glass Onion Society, Long Jetty
Eclectic and funky just like its name, The Glass Onion Society is a hip breakfast haven in the heart of Long Jetty. As much of a mish-mash as the furniture—but in the best possible way—the all-day breakfast menu here has something for everyone: veg/vegan, gluten-free, healthy food lovers and sweet treats, as well as classic egg and bacon breakfasts with a tasty twist.
We love the Wham Bam Scram (who knew scrambled eggs could be so tasty?!) but the Big Balls Benny with smashed avo is up there too.
Glass Onion Society, 1&2/308 The Entrance Road, Long Jetty
12 – Glee Coffee Roasters, Wyong/Erina Heights
We know this is technically a breakfast round-up but coffee counts as breakfast too right?! Offering what is probably some of the best coffee on the Central Coast, Glee also have deliciously wholesome breakfast dishes and tasty treats too so it's a win-win in our books.
While you can take your pick of their two cafe locations in Wyong and Erina Heights, or visit the Wyong HQ for a coffee cellar door experience, we love the vibe of the historic Chapman building and its al-fresco dining paired with the rich coffee, fresh, flavourful food—we love the waffles!—and great service.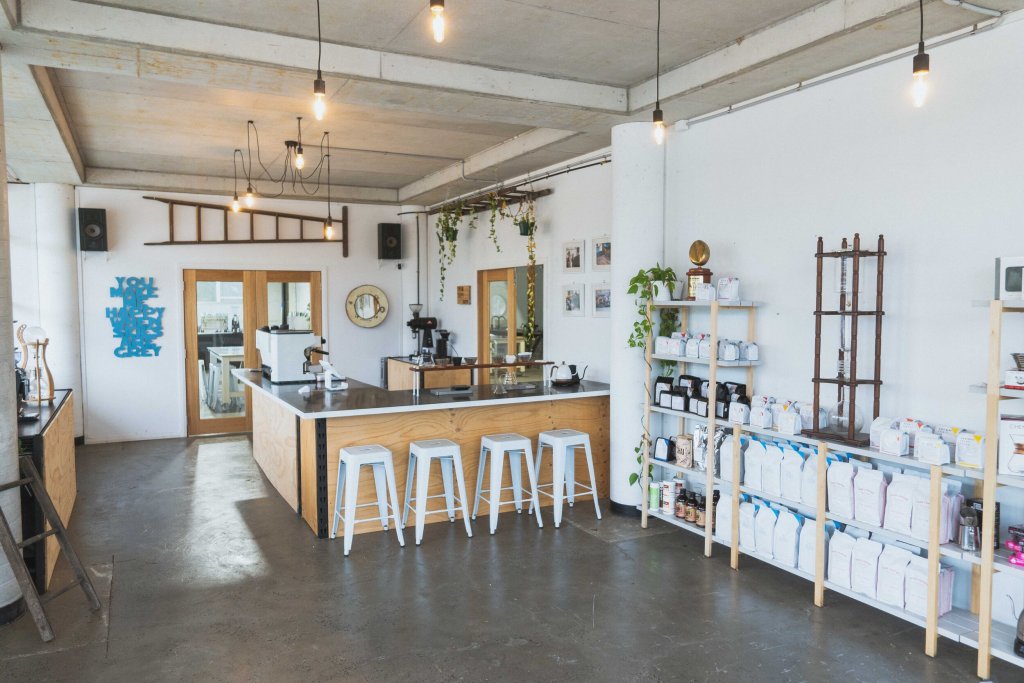 Glee Coffee Roasters Chapman, The Chapman Building, 9/14 Alison Road, Wyong
Glee Coffee Roasters Erina Heights, 4/490 Central Coast Highway, Erina Heights