High school sweethearts Julia and Luke were married on a picturesque Autumn day in April, which featured a beautiful reception in Crowne Plaza Terrigal Pacific's Grand Ballroom – full of family and friends. The pair grew up on the Coast and met when they were 15 years old. "Our high schools were right next door to each other and we met from there", explains Julia.
Julia & Luke's wedding vision
We always knew we would have a big wedding as we both come from big families. I've always had an idea on the theming, location, dresses and it was awesome to see it put altogether. The most important thing was to remember why we were there. Not worry about the small stuff, not worry about things not being 100% perfect, not worry about others if people will criticize, but just remembering we're there to get married and to be together forever.
Memorable moments
There were a few mishaps that made the day so much funnier. Luke's car broke down on the way to the church and I found out through one of my bridesmaids who saw a Snapchat of the groomsmen pushing the car 100 metres to the church. Turns out it just needed petrol!
There were so many small moments that are unforgettable and we were eager for a day where everyone could have fun and enjoy themselves. It really showed when the dance floor at the reception opened up and everyone was having the best time. Everyone was sweaty and happy and all we can say is "mission accomplished". It was awesome to see family and friends altogether to be there for us on our special day.
Advice for others
I've got a few more than one, but number one is don't stress. Plan early as much as possible by starting with budgets, locking in a date, and locking in venue for ceremony and reception. Once that's all sorted just go through your list of must haves and go from there.
Try not to compare weddings you may have seen or been to because every wedding is different. You decide what's right for you and make the day unforgettable for you, your partner, family and friends.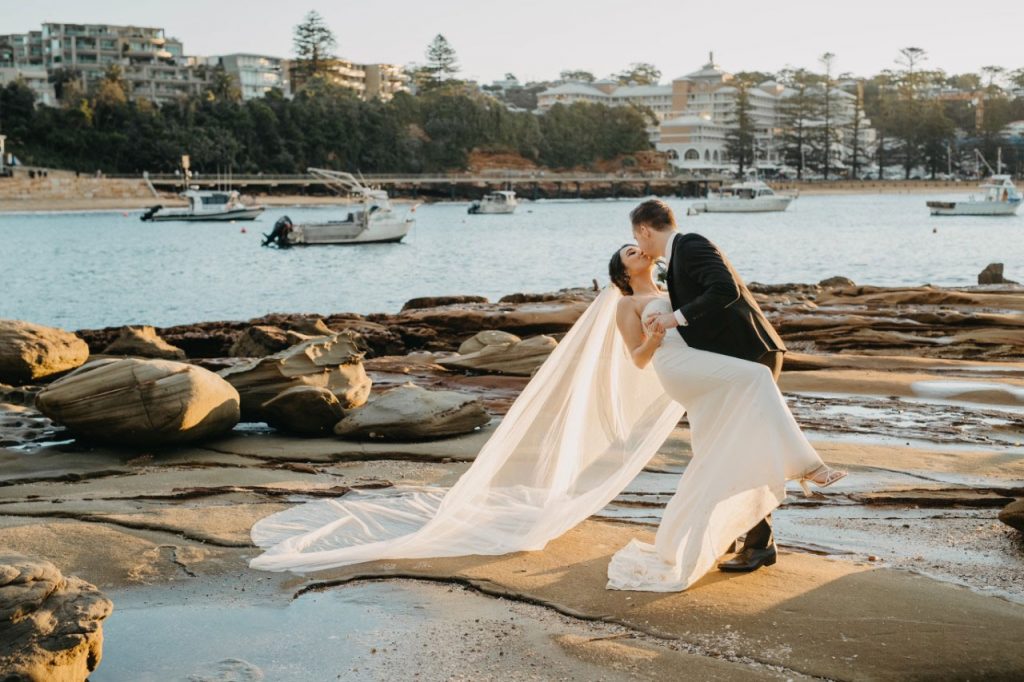 The day
Wedding venue
We both grew up Catholic so we wanted to get married in a Catholic Church. We chose St Patrick's because that's where I went to Primary school and did all my sacraments – I was even baptized there. Luke was easy, he just wanted to do what makes me happy.
Reception venue
We chose Crowne Plaza Terrigal Pacific because it's a beautiful venue and a beautiful location. It was close to our home which made it easier on most of our guests. We didn't have to travel far for photos and which lessened the stress on the day.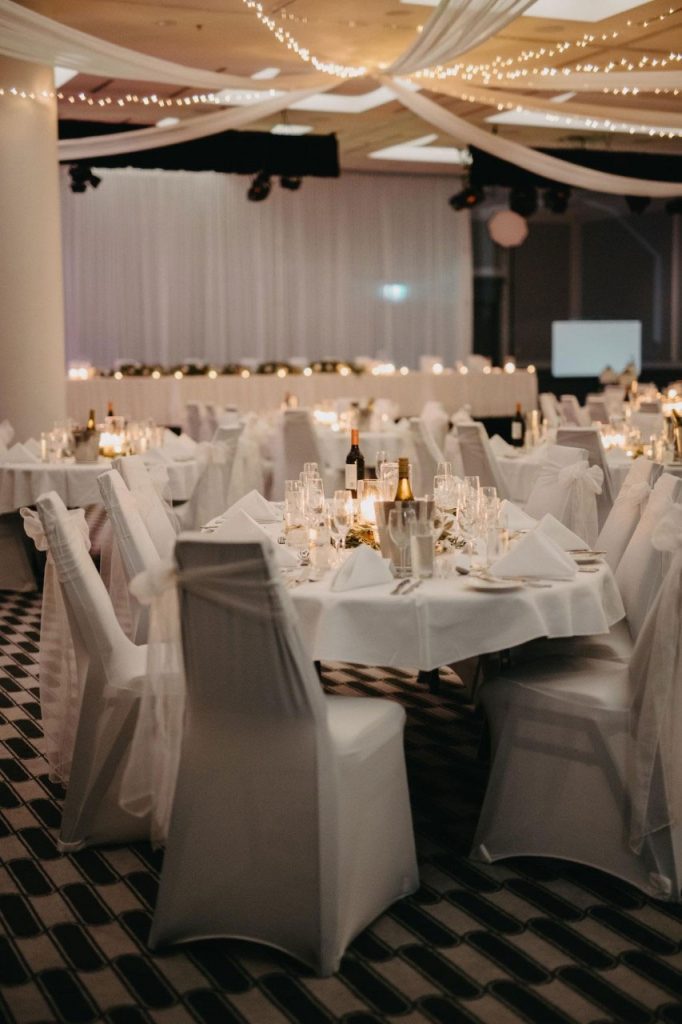 Theming
Pinterest was my best friend planning the wedding. Since our wedding was in Autumn we wanted to do something different from the standard red and orange theme, and instead do green, white and pink. I've always loved the colour combination so we made it happen. For the colour scheme, we incorporated simple green foliage, logs and candles.
The dress
I'll admit I never had a dream wedding dress, I just had a particular style in mind. The dress I wore was the first I tried on and I just knew it was the one. For the bridesmaids, it was more of a challenge. I definitely wanted an olive green dress that was satin. With the help of my maid of honour and head bridesmaid, we did a lot of research online and fell in love with the dress.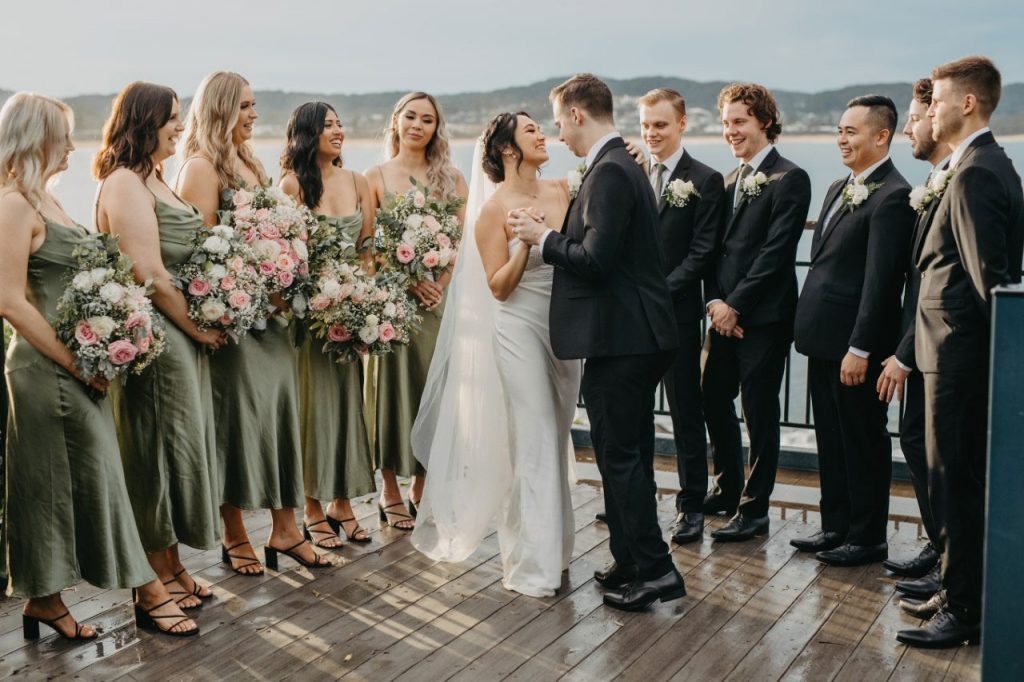 The suit
We were walking through Erina Fair and saw a deal with Reuben Scarfe that had an awesome package deal for grooms and groomsmen. We were set on a black suit and white shirt so we knew what we wanted.
Music & entertainment
We've been to an event before where they hired DJ Magoo and we thought they did a great job. Their wedding package deal was everything we wanted and included a photo booth. We're incredibly happy with our choice.
Photography
We chose Dreamlife Wedding because we did a lot of research on other photographers and videographers and their package was exactly what we wanted. We looked at their gallery and wedding highlights they've done for previous weddings and we knew that was how we'd love to look back at our wedding.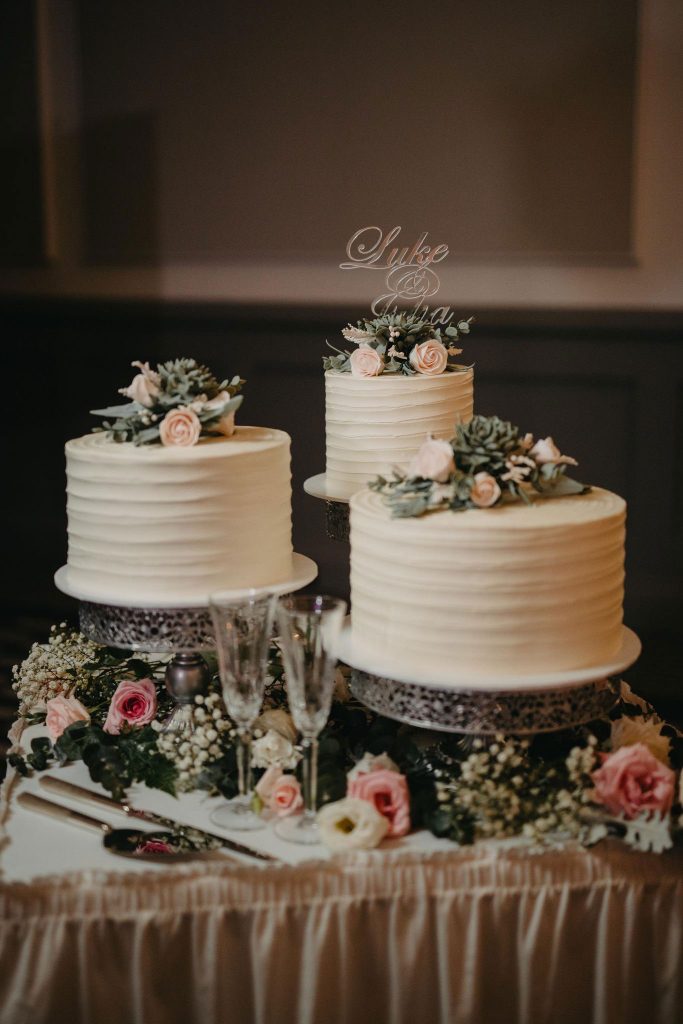 Catering
We chose Modi's Cake and Treats because she makes incredible Filipino desserts. She has high reviews and we've had some of her desserts before and it was delicious. Plus, my mum really wanted her to do the cake.
Happily ever after
We don't have any regrets on our wedding day and everything was done perfectly. We're so incredibly happy with how it turned out and we'd love to give a huge shoutout to Jaylee and Tamara from Crowne Plaza Terrigal Pacific who helped put it altogether and made us feel much more relaxed and at ease when our special day arrived.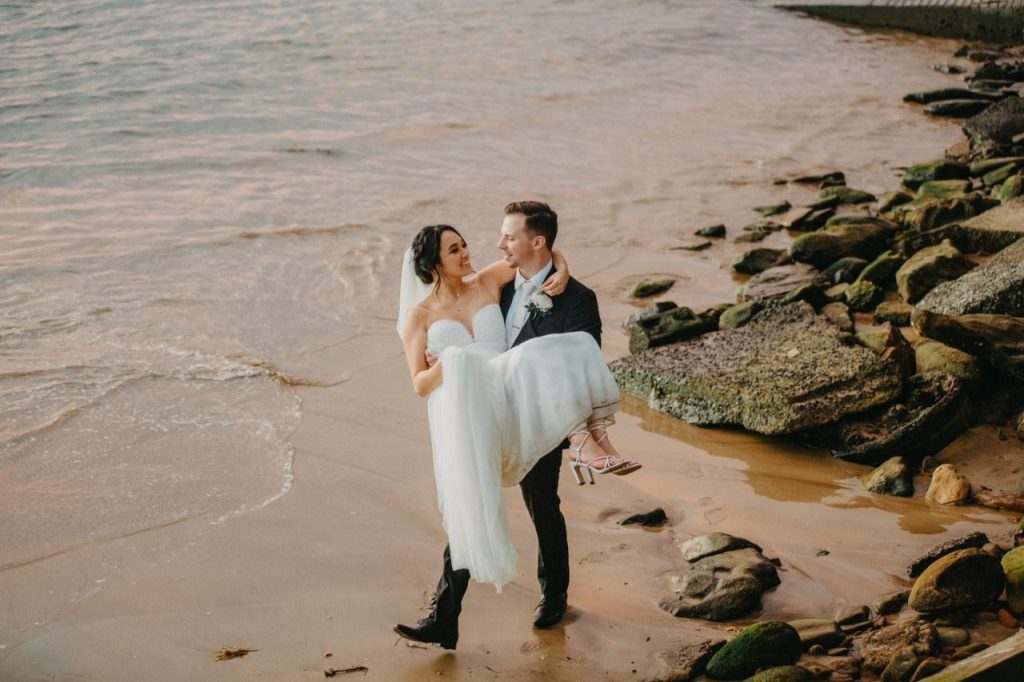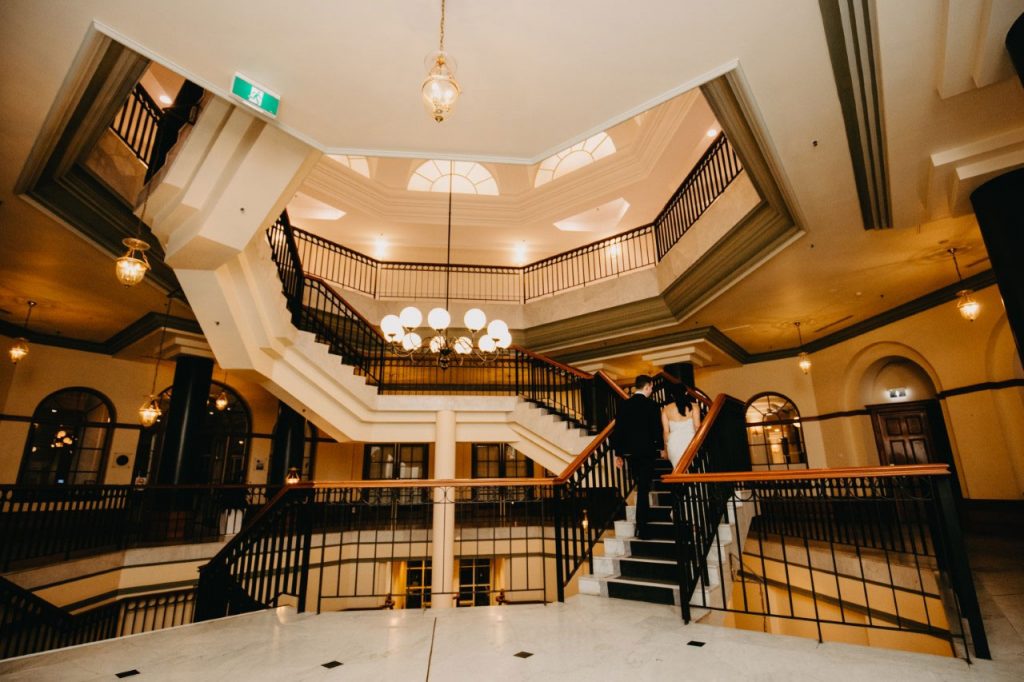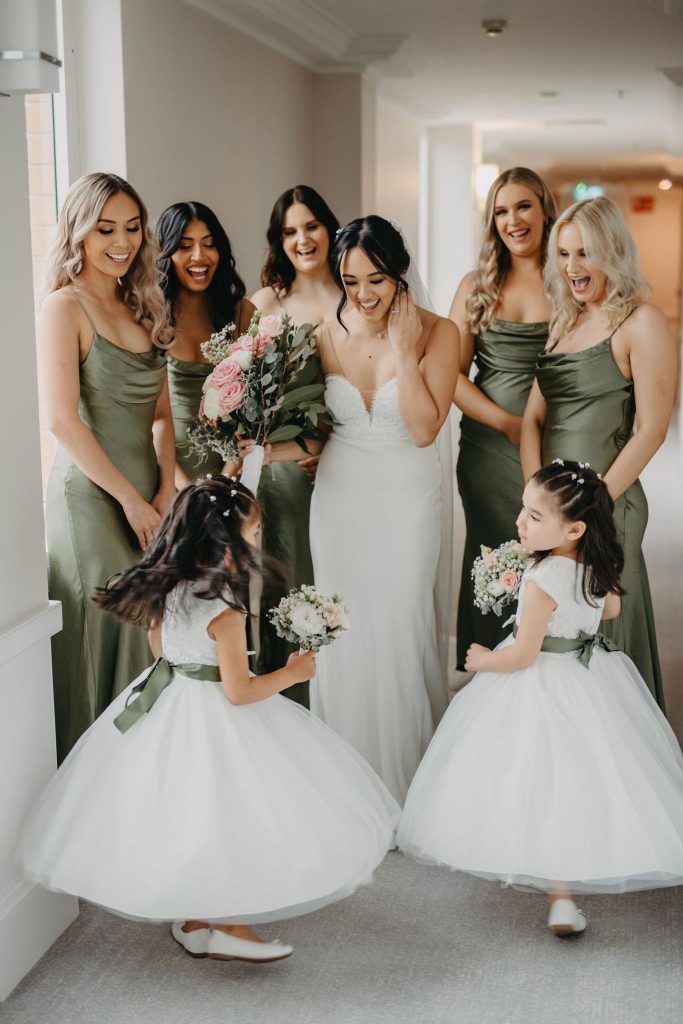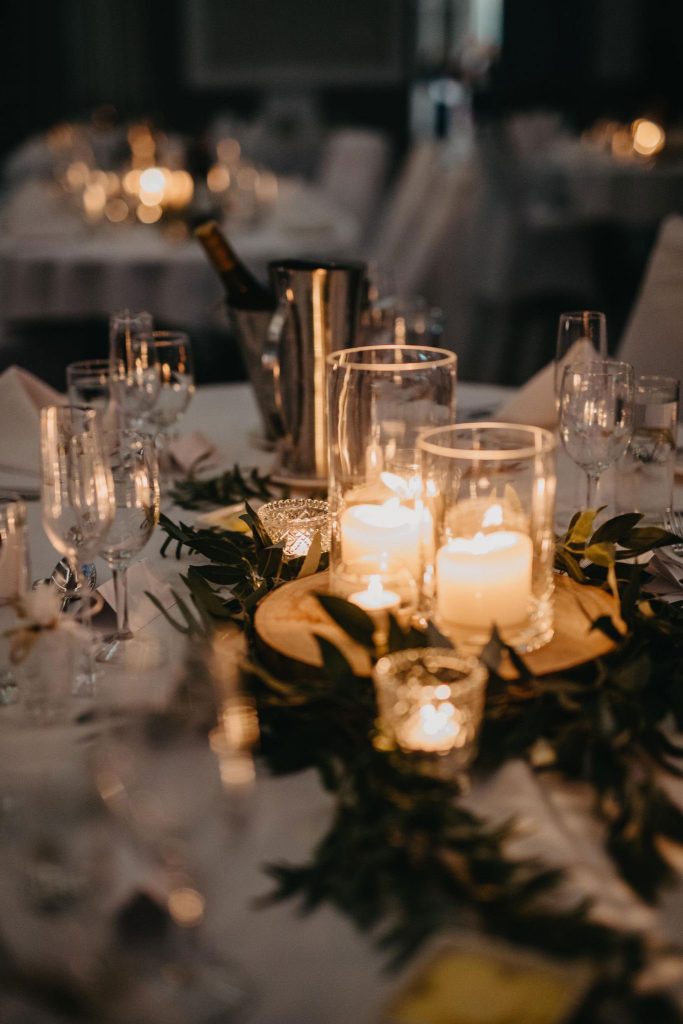 Thanks to…
Theming: Spark*d Events
Entertainment: DJ Magoo
Wedding Cake: Modi's Cakes & Treats
Florist: Flowers by Susan
Photographer & Videographer: Dreamlife Photography
Hair & Makeup: Hannah Senam (Makeup), Rachel Pike (Hair)
Grazing Board: Megan Watt
Learn more about weddings at Crowne Plaza Terrigal Pacific or book a 15-minute call with one of our Weddings specialists.