Next stop on the Central Coast Makers Trail: Broken Bay Pearl Farm
Whether you have a few hours or an entire weekend to explore, the Central Coast Makers Trail is the perfect adventure. This self-indulgent food and drink discovery trail will thrill you with new sensations and behind-the-scenes experiences. Meet skilled artisans and award-winning providores. Enjoy gourmet tastings, voyages of discovery and hands-on epicurean delight. The Central Coast's hidden gems are a secret no more.
---
James Brown, a third-generation pearl farmer, was raised at his family's pearl farm at Cygnet Bay in Western Australia. His grandfather's legacy and a deep connection to pearling heritage formed the backdrop of his upbringing. In 2009, James pioneered a transformative move, opening the doors of Cygnet Bay Pearl Farm to the public, unveiling the closely guarded world of pearl farming.
In 2017, news of Broken Bay Pearl Farm's intentions to sell shares to overseas markets caught James's attention. Fuelled by his commitment to keeping pearl farming locally owned and deeply rooted in Australia, he, along with his family, took action. Their investment breathed new life into Broken Bay Pearl Farm, preserving its Australian identity and ethos. Drawing inspiration from Cygnet Bay's successful model, James embraced the vision of transparency, authenticity, and immersive experiences for visitors, and opened the farm to tourism.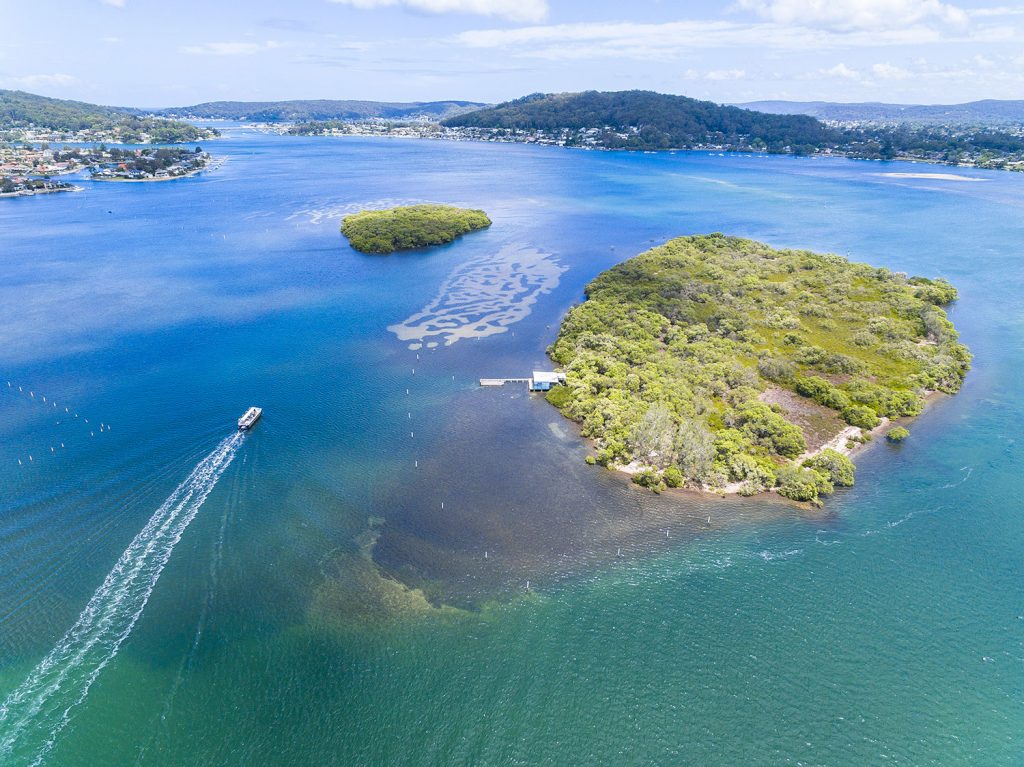 This collaboration between two storied pearl farms birthed Pearls of Australia in 2018. A union of legacy and innovation, it champions ethical practices and sustainability in pearl farming. Through immersive tours and multi-species pearl cultivation, James Brown and his team continue to drive innovation, preserving Australia's role in the pearl industry.
James Brown's journey symbolises the endurance of the pearling legacy, blending tradition with innovation. His dedication has not only ensured the preservation of local pearl farming but also opened the doors to a world where pearls, people, and the planet coexist harmoniously.
Crowne Plaza Terrigal Pacific caught up with James for a quick chat on the inspiration behind the business, and to hear about some of his favourite local spots on the Central Coast.
Tell us about Broken Bay Pearl Farm, and give us a suggestion for someone experiencing them for the first time
Our product at Broken Bay Pearl Farm is the result of a harmonious blend of nature's elegance and meticulous craftsmanship. We specialise in cultivating exquisite pearls through native Australian Akoya pearl farming. Each pearl tells a story of our commitment to authenticity and sustainability.
For someone experiencing our pearls for the first time, we suggest immersing yourself in one of our guided tours. Learn the art of pearl cultivation, from exploring our oyster leases to understanding the intricate process. You'll connect with the legacy of Australian pearling while appreciating the natural beauty of these timeless gems. This experience invites you to see beyond the pearl's lustre, embracing the cultural heritage and dedication that goes into each creation.
Can you briefly describe your sustainability practices around pearl farming and why it's so important to you?
At Broken Bay Pearl Farm, sustainability is at the core of our pearl farming practices. We prioritize responsible aquaculture techniques, minimize our environmental impact, and uphold ethical standards in pearl cultivation. Our commitment to sustainability extends from eco-friendly farming practices to conscious waste management. Preserving the marine environment and supporting ocean health drive us, ensuring that our pearls not only radiate beauty but also uphold ethical values. For us, sustainability is not a choice, but a responsibility, reflecting our dedication to the environment and the communities we serve.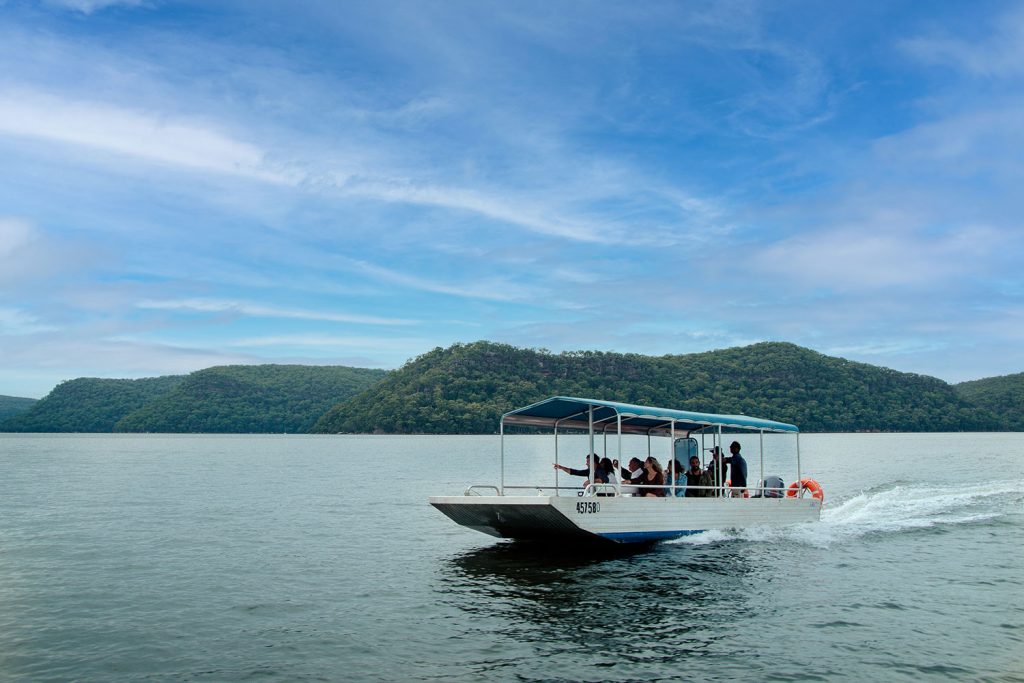 What is it about the Central Coast that makes it a great base for independent makers and creators?
The Central Coast offers a haven for independent makers and creators, fostering a unique blend of inspiration and community. The region's natural beauty, tranquil landscapes, and vibrant culture provide an enriching backdrop for artistic endeavors. With its proximity to both urban centers and untouched wilderness, the Central Coast strikes a balance that encourages creativity to flourish.
The local community's support and openness further amplify the appeal for independent makers. This inclusive environment cultivates collaboration, where artisans can connect, share ideas, and collectively enhance their craft. The Central Coast's relaxed pace of life allows for deeper exploration and experimentation, offering a canvas for makers to translate their visions into reality.
Additionally, the Central Coast's strong commitment to sustainability and ethical practices resonates with creators who prioritise responsible production. The region's emphasis on preserving its natural wonders aligns with the values of those seeking to create in harmony with the environment.
The Central Coast's myriad of cultural events, markets, and exhibitions provide makers with platforms to showcase their work and connect with an appreciative audience. This exposure, coupled with the area's welcoming spirit, fosters a sense of belonging and motivation among creators.
Of the other stops on the Central Coast Makers Trail, which is your favourite and why?
It's a hard choice! We are blessed to have so many great options to explore here on the Central Coast. Just right next door is Sydney Oyster tours, and up the road we have delicious chocolate and wine. Our neighbours also sell the Little Creek Cheese which we love to enjoy with some oysters after a hard day's work.
How would you spend a perfect day on the Coast?
On the water – being pearl farmers, we are water people. So getting out in the boat, or to one of the many beaches.
Tell us something about the Central Coast that first-time visitors might not realise
The Central Coast has layers of experiences that make it a destination beyond the surface, inviting visitors to uncover its many hidden gems beyond its picturesque landscapes. Beyond the stunning beaches and rolling hills, the region has a rich cultural scene, bustling markets, and a vibrant arts community.
Visitors can find charming towns brimming with unique boutiques, galleries, and cafes. These local treasures offer a glimpse into the Central Coast's creative pulse, showcasing the talents of artisans, makers, and creatives.
Nature enthusiasts will be delighted to discover the lesser-known pockets of wilderness. Tranquil rainforests, serene waterways, and hidden trails await exploration, offering a retreat from the ordinary and a chance to connect with nature on a deeper level.
Culinary enthusiasts will find themselves in a gastronomic haven. The Central Coast's burgeoning food scene features an array of farm-to-table experiences, wineries, and eateries that celebrate local produce and flavors.
A weekend getaway here isn't just about relaxation; it's an opportunity to delve into a vibrant tapestry of culture, art, nature, and community.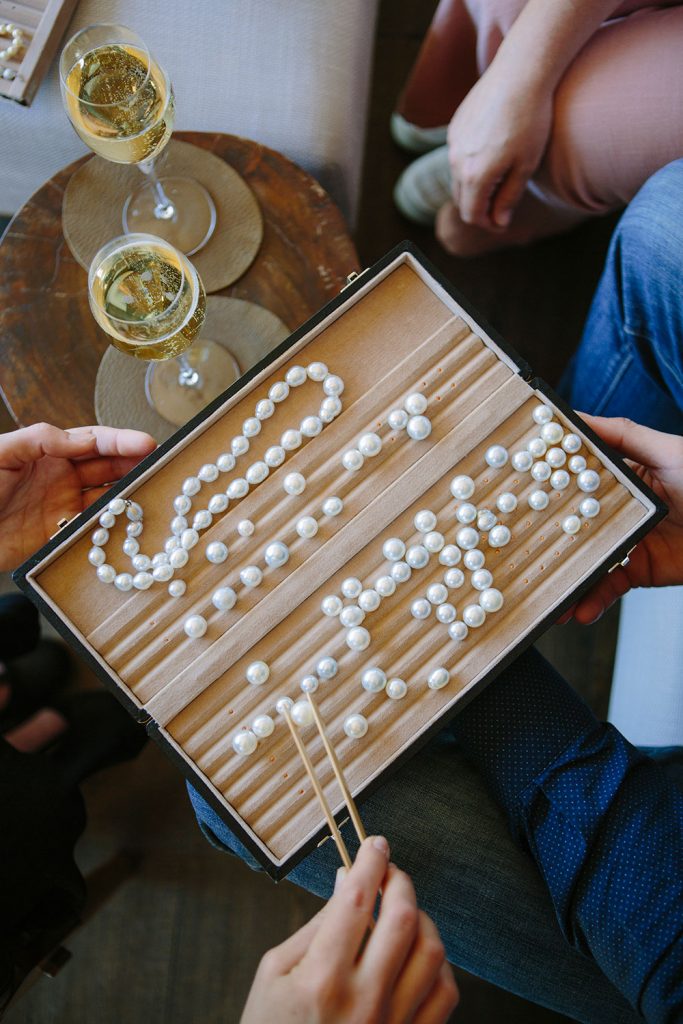 Your favourite:
Beach: Maitland Bay
Cafe: Hawkesbury River Oyster Shed and Bamboo Buddha
Restaurant: Saddles at Mt White
Attraction: Broken Bay Pearl Farm! And the Australian Reptile Park
Shop: The Shellar Door and Salt Pig Deli
Walk: The sleepy town of Woy Woy and its quiet waterfront parks which are perfect for long walks all the way from the train station in the centre of town to Lions Park and beyond to Blackwall Mountain. Blackwall Mountain has a secret lookout that you can walk up to and discover an incredible view over Brisbane Waters, Broken Bay, Lion Island and all the way across to Pitwater. Some of the locals walk their energetic dogs there but other than that it's practically deserted
Activity for a rainy day: I love driving via the Old Pacific Hwy, through the mountains and thick forests of the national parks which line each side of the Hawkesbury. Then busting out onto the old bridge and being met by the tranquil river which looks so peaceful compared to the steep escarpments at her edge. Stopping at Kangaroo Point for a coffee and taking it all in for a brief break before continuing onto work.
More information
To learn more about Broken Bay Pearl Farm visit centralcoastmakerstrail.com.au/makers/broken-bay-pearl-farm
Address: 12 Kowan Rd, Mooney Mooney NSW 2083
Phone: +61 408 361 042
To book your stay with Crowne Plaza Terrigal Pacific and get your adventures on the Central Coast Makers Trail started, call our reservations team on (02) 4384 9113 or check availability online.