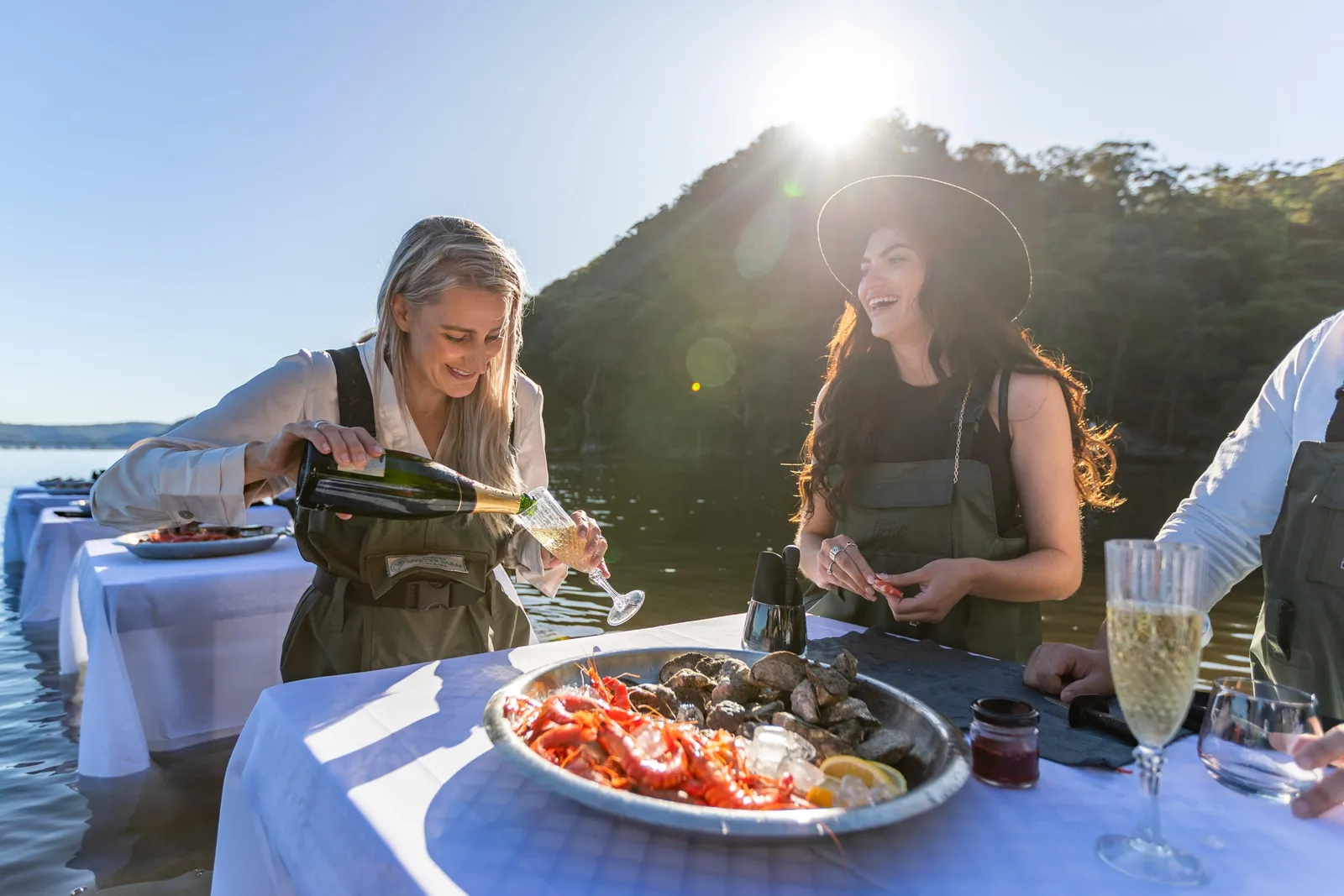 Win a 3-night Central Coast getaway
The Central Coast Makers Trail Experiences
Prize 1: The Winemaker's Secret Garden Tour
Firescreek Botanical Winery
A winery, but not just any winery. That's Firescreek Botanical Winery, where organic vegan-friendly wines are made lovingly on the Central Coast.
Prize 1: Chocolate Factory Tour and High Tea Experience
Chocolate Factory Gosford
Home to the famous Nougat Limar, Bon Bon Fine Chocolates and The Sydney Marshmallow Co, you will be spoilt for choice on your visit. The Chocolate Factory Gosford is also the largest nougat manufacturer in Australia with up to 3 tonnes produced daily.

Prize 1: Brewery & Meet the Maker Tours
Block 'N Tackle Brewery
Block 'N Tackle started life as a garage brewing project. Now, this Central Coast brewery has a cult following with locals and tourists enjoying the relaxed, intimate environment and unique beers.
Prize 1: Immerse Yourself Experience
Sydney Oyster Farm Tours
Creamy Sydney Rock Oysters and Pacific Oysters are sustainably farmed by second and third-generation farmers at Sydney Oyster Farm Tours on the Hawkesbury River.
Prize 2: Discovery Tour
Broken Bay Pearl Farm
More than 1,000 times rarer than diamonds, the precious Akoya pearl has been nurtured in Brisbane Waters and the Hawkesbury River for nearly two decades. Now the delightful Shellar Door is open to the public, and the Pearl Makers invite you to share in their story and adventures.
Prize 2: Brewery Tour and Tasting
Six String Brewery
How can so much pleasure be behind its simple entrance door? Locally owned and independent, this Central Coast favourite brews all beer on-site with 12 taps of ever-changing varieties.
Prize 2: Factory Tour & Tasting
Adri's Gingerbread
Adri's Gingerbread is known for its lovingly hand crafted European-style gingerbreads with royal icing. In this Tour & Tasting experience, you'll learn the secrets behind Adri's success by making your own!
Prize 2: Distillery Tour & Tasting
Distillery Botanica
Independently owned by astute herbalist and master distiller Philip Moore, Distillery Botanica is set amongst three acres of tranquil and enchanting gardens that the team has been working hard transforming over the past few years.