The Central Coast has long been known as a great spot to have a drink and watch the world go by, but in recent years the drinking, dining, and nightlife scene has really taken off. Featuring family-friendly pubs, relaxed beach bars, hip hangout spots and boundary-pushing breweries—with a great array of food, live music and festivals—there's something here for everyone.
Ahead of the inaugural Beach House Beer Fest, we sat down with Six Strings Brewing Co.'s co-founder, Chris Benson to get the lowdown on the Central Coast's bar scene. So, whether you fancy a quick drink, a late-night cocktail, some live music or a sunny afternoon session, we've got you covered. From Woy Woy to Erina and Terrigal, here are some of the best bars on the Central Coast.
1 – Terrigal Beach House, Terrigal
Chris says: "I really love the vibe at the Beach House—especially now that the weather is warming up. Not much can beat a good Tropical Pale Ale on tap in the sun with some live music after taking the kids for a swim"
Offering chill coastal vibes, laid-back Sunday sessions, great views, great food and great brews, Terrigal Beach House has become known as one of Terrigal's best bars for a reason. Perfect for a beachside bite to eat, a post-swim beer and a burger, a sunset spritz or after-dinner cocktails, Terrigal Beach House ticks all the boxes.
Terrigal Beach House, 40 Terrigal Esplanade, Terrigal, 2260. Book a table / View the menu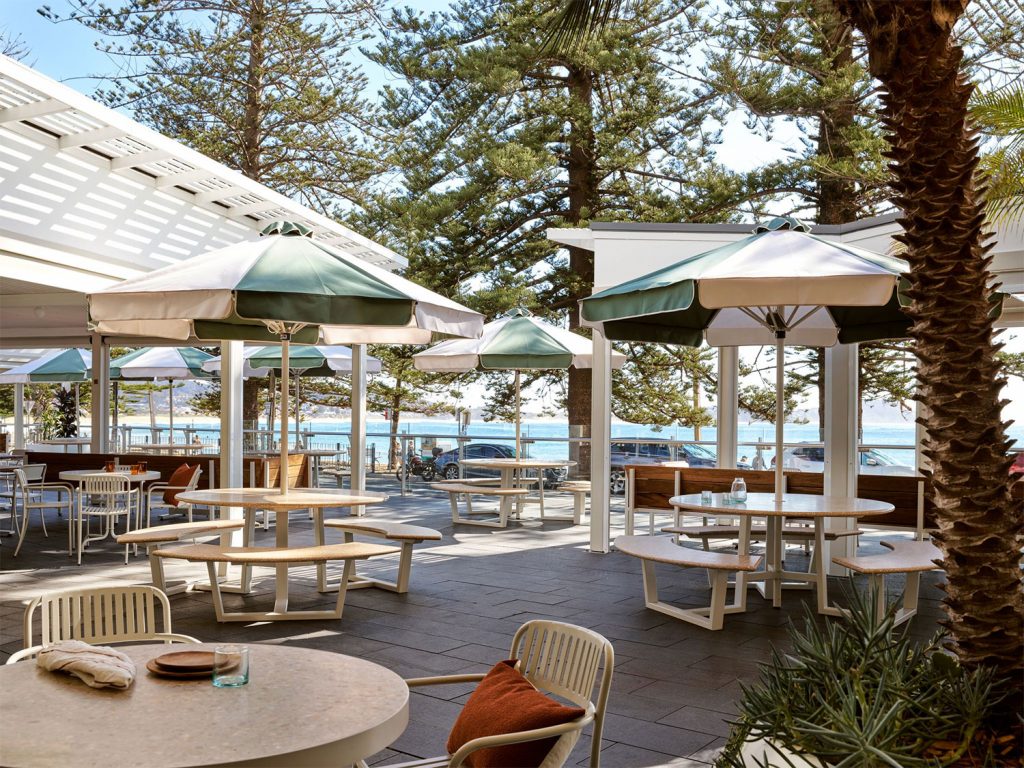 2 – Link & Pin, Woy Woy
If you love local music, hip bars and eclectic food, Link & Pin is the spot for you. Just down the coast in Woy Woy, Link & Pin is an all-round hit. Open all day (and most of the night), this cafe-turned-bar-turned-venue has an awesome selection of local beer, a fantastic Vietnamese-Australian menu and regular live music nights.
Chris says: "small but pumping! A great supporter of local music, the Link & Pin at Woy Woy has a great little beer garden and intimate vibe—plus the Banh Mi are so good!"
Link & Pin, 18A Railway Street, Woy Woy, 2256
View this post on Instagram
3 – Six String Brewing Co., Erina
If craft beer is your thing, Six String Brewing Co. is not to be missed. While you can find Six String beers up and down the Central Coast—including the Beach House Beer Fest—there's nothing like heading to their HQ to see where the magic happens. Just up the road in Erina, the Six String Brewery and Tap Room is a one-stop shop for tours, tastings, food and good all-round fun.
Chris says: "We can't go past our home turf – the Six String Brewing Co. Tap Room onsite at the brewery. We love brewing what we love to drink ourselves so we can always find something to suit the mood. Our brewers also love testing out some trial batches on tap so there is always something new that they are wanting me to try."
Six String Brewing Co., 4/330 Central Coast Highway, Erina, NSW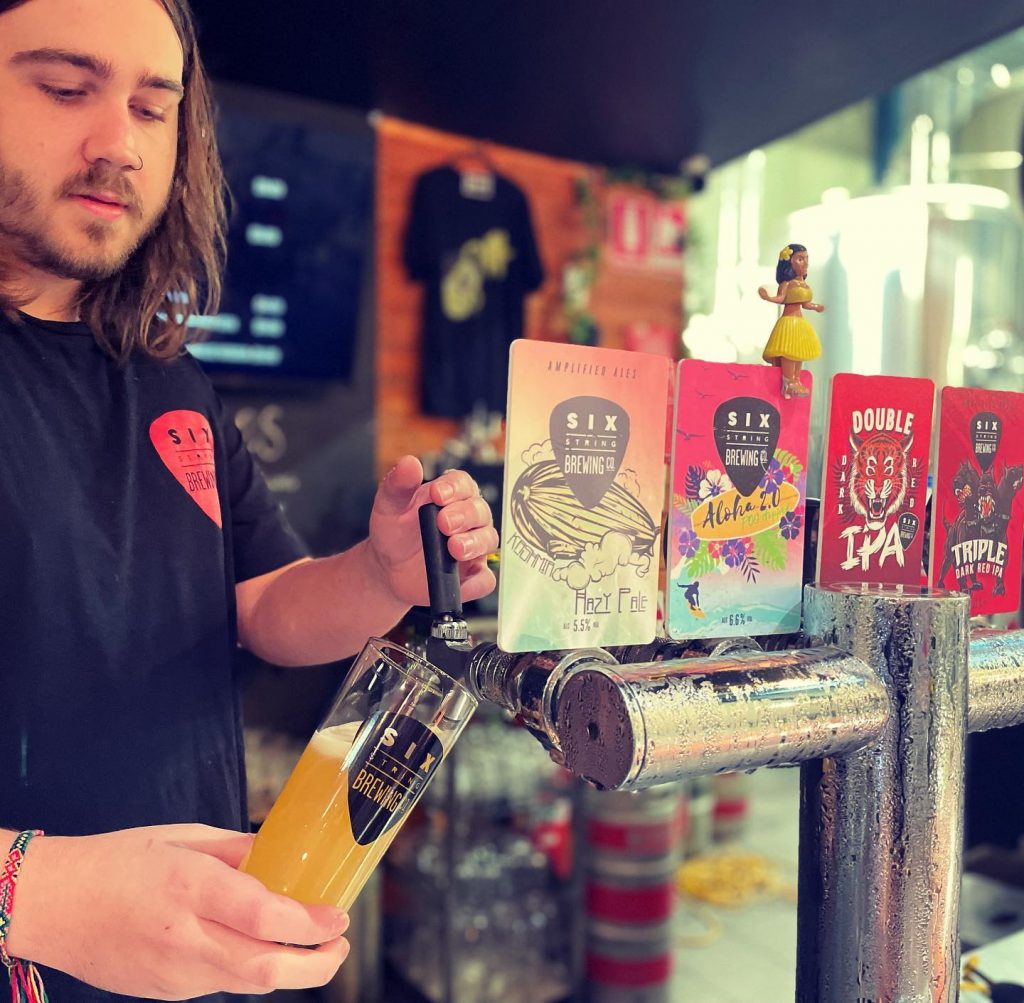 4 – Kincumber Hotel, Kincumber
A Central Coast staple since the '70s, the Kincumber Hotel has long been the spot to go for a relaxed drink, play pool or watch the game. With a family-friendly beer garden, bistro and even a craft bar serving up an eclectic mix of local brews, the Kincumber Hotel has something for everyone. Oh, and the best bit? There's even a courtesy bus that runs daily all up and around the Central Coast – including Terrigal – so you can get that extra round in without having to worry about taxis and ubers.
Chris says: "the Kincumber Hotel is such a great family pub with live music Sundays and heaps of outdoor space for the kids to run around and leave you in peace to enjoy their craft beers".
Kincumber Hotel, 6 Carrack Road, Kincumber, 2251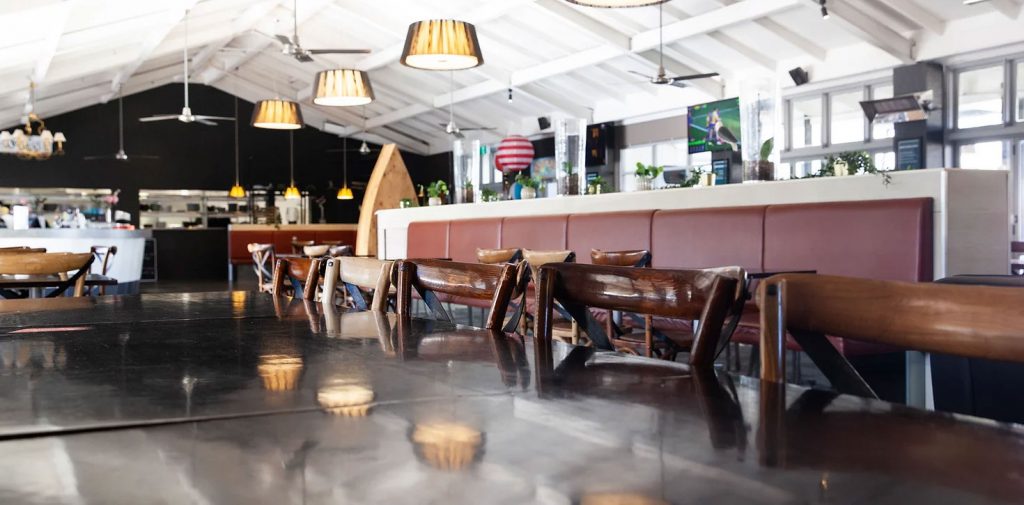 5 – The Boathouse Hotel Patonga
Chris says: "An idyllic location, The Boathouse always delivers. Beer, fish and chips… perfect Sunday afternoon."
Between Brisbane Water National Park, the Hawkesbury River and the South Pacific Ocean, Patonga is a slice of paradise—with The Boathouse Hotel providing the drinks and vibes to match. One of the original Patonga Beach houses, the Boathouse has a modern, beachy vibe with an on-site kiosk, fish & chip shop and open-air deck—complete with fountain—overlooking the old jetty. Perfect for a post-walk pint (or two).
The Boathouse Hotel Patonga, 6-8 Patonga Drive, Patonga, 2256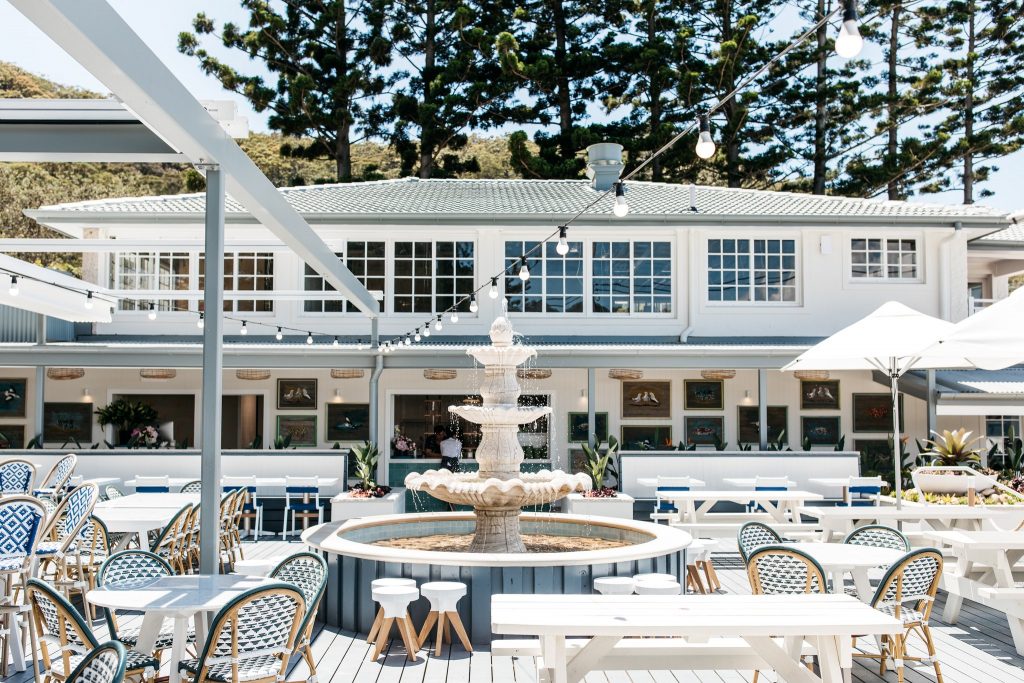 6 – Mumbo Jumbo's, Terrigal
Bringing a touch of Caribbean beach shack to the Central Coast, Mumbo Jumbo's is one of Terrigal's best bars for sunset drinks and fun and funky fare. Featuring a sunny sea-view deck, on-theme decor, cocktails in coconuts and tasty tacos, having a drink here is a bit like taking a stress-free trip to the tropics without even having to leave the Central Coast.
Chris says: "Mumbo Jumbo's has such a cool vibe, A bucket of Wings, some beers and a great local band is the perfect Wednesday night."
Mumbo Jumbo's, 92 Terrigal Esplanade, Terrigal, 2260
7 – Drifters Wharf, Gosford
A bright and nostalgic nod to beach festivals of years gone by; Drifters Wharf is where ocean views and seaside dining sit side by side with a bar and venue that hosts DJs and musicians almost every night of the week. Sitting right on the water in Gosford, this is one of our favourite bars on the Central Coast to sip sunset bubbles and party the night away.
Chris says: "A never-ending lineup of local and international acts, the mix of old (well—experienced may be the better term) and new and a mix of genres, if you love live music, Drifter Wharf has to be on the list."
Drifters Wharf, 12 Dane Drive, Gosford, 2250